When you were young, were you ever asked to answer the phone in a certain way?
If your name was John Smith, maybe you would have answered the phone something like this …
"Hello, Smith residence. This is John. How may I help you?"
At the time, you may have only done this because your parents asked you to. Little did you know that your words carried weight. Your words impacted your family's callers in a way they didn't anticipate when they dialed your number. Your greeting surprised them, and made them remember you in a certain way. Your greeting also created a standard, so if they called another residence later that day, they would expect a greeting similar to yours. And when no such greeting came, they would feel improperly greeted.
See what we're getting at here?
If you don't yet, you will. Just keep reading and we'll explain in a moment how this applies to business and building your company's brand.
By saying what residence you were part of, you put the caller at ease, assuring them they were calling the right place. And when you said your name, you attached a distinct personality to your voice. After the caller heard your name, they knew they weren't speaking to "just a voice." The voice they were hearing was John's. And the person listening to them was John – not just the microphone holes in the bottom end of their phone.
Was John Being a Little Too Formal?
Picture little John Smith, a 12-year-old boy whose mom is an actress and whose dad is a stunt devil. His parents like to go to shows on the weekend, hang out with directors and producers, and they encourage John to follow his passion for improv.
So when John answers the phone like this …
"Hello, Smith residence. This is John. How may I help you?"
… does it match the "family brand?"
No. It's way too formal. If John was to greet Uncle Tommy like this when he called, Uncle Tommy might reply "You can help me by dropping the formality and acting more like a kid! Get that lil' stunt devil of a brother for me and go out and play with your friends buddy – or go work on your Schwarzenegger voice. Actually, lemme hear it real quick!"
A telephone greeting that would fall in line – and enhance – the so-called family brand would be something more like this: "John here. Would you like to speak to Stuntmaster, Miss Monroe, or yours truly?"
This is super casual and comical, but since both of John's parents are in showbiz, people calling the Smith residence will get it. They'll also find John's greeting fun and adorable and consequently attach a degree of easygoingness, humor, and adorability to John's family.
These are traits that match the family brand and traits that John's parents would happily embrace.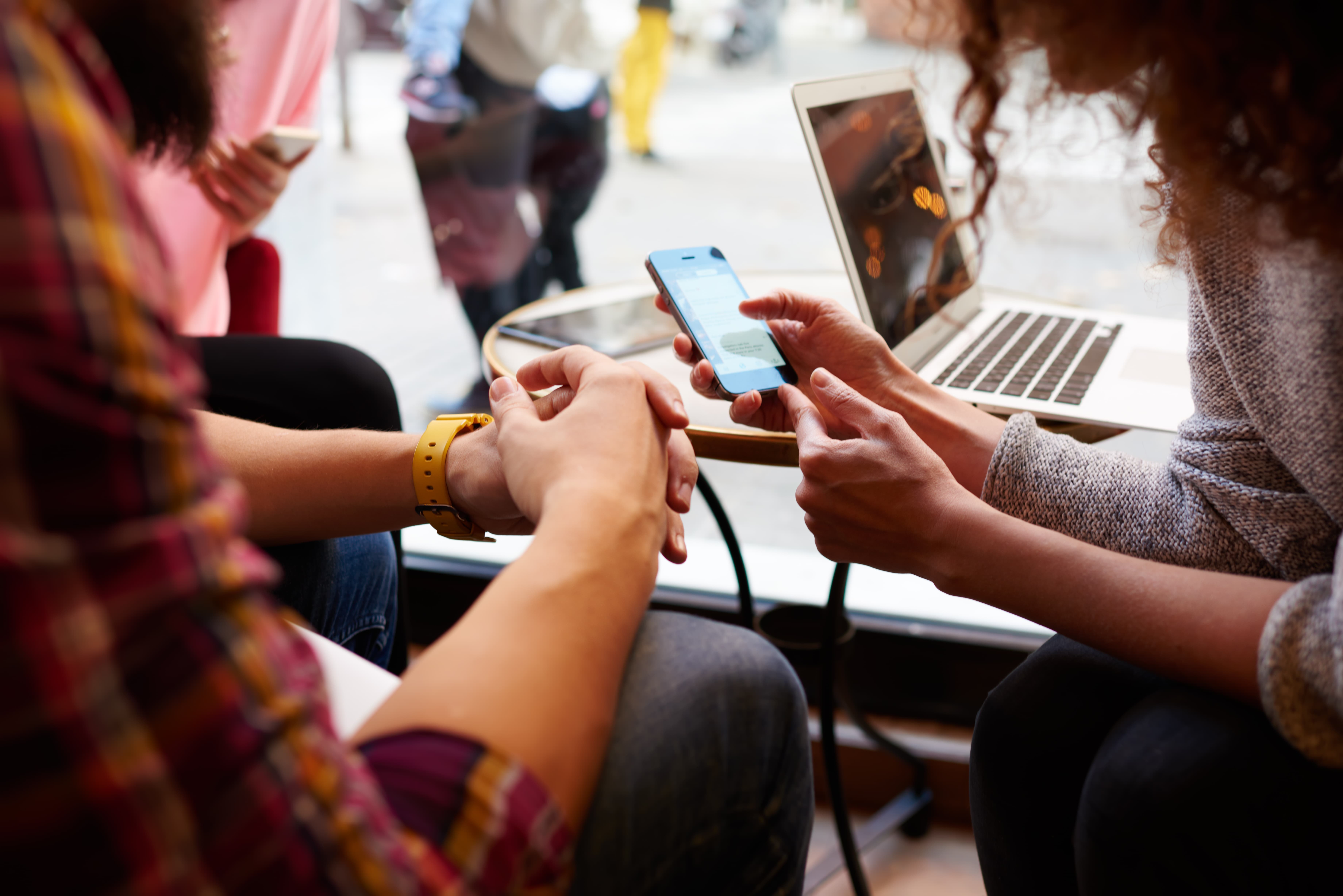 How Does This Apply to Business?
Proper branding is just as important to business as a company's employees and products are.
Proper branding is also all about consistency, which means that how you greet your customers on the phone should be similar to how you greet your customers on your website, at your events, at your company's entrance, etc.
So before you can enhance your brand by answering your phones in a specific way, you need to first figure out what your brand is. For the purpose of this post, a list of adjectives will do.
We'll attach some adjective to two different types of companies here – the first a law firm, and the second a modern graphic design company.
Adjectives that describe the law firm include:
professional
formal
accountable
highly priced
law-abiding
polished
well-dressed
Adjectives that describe the graphic design company include:
liberal
informal
collaborative
moderately priced
rule-bending
creative
casual
So we have two very different kinds of companies that should have two very different kinds of brands. And the mistake that each would make would be answering the phone similarly to one another.
Suppose each company answers their phone like this: "Hello, this is [employee name]. How may I help you?"
A greeting like this is not benefitting either company in any way. In fact, by answering their phones like this, each company is missing out on a branding opportunity EVERY time someone calls. And if they're a popular company, that's a LOT of missed opportunities. Sure, they're offering value by offering to help the caller, but they aren't impacting the caller in any specific way.
It's all very generic, and a generic brand will never be a brand attached to a company that impacts its customers in a memorable way.
For instance, when someone calls a law firm, they want to feel incredibly secure. They want to know that they're in the hands of a seasoned lawyer who aced the bar examination and wins the majority of his cases. The greeting above doesn't convey this.
And when someone calls a new age graphic design company, they want to feel cool and part of the modern era. They want to feel like they're taking the necessary steps to appeal to a hipper demographic. Again, the greeting above doesn't convey this.
Set Up an Answering Template that Supports Your Brand
Using the two companies above as examples, you're about to see how easy it is to create a template that everyone in your company can adapt to. Once you create it, just send it out in a company email and tell your employees to fill in spaces specific to their name and title when answering calls.
In a way, it's a script, but without the connotation of "sameness" and "impersonalness" that scripts carry.
For the law firm, perhaps the answering template could look something like this:
"Hello, this is [employee name] in [department] at [company name]. How can I help you with your legal issues today."
This greeting is formal and professional and, therefore, instantly makes the caller feel cared for and protected. Just from the greeting, the caller knows that she's reached the right department in the right company, and she feels like her needs are genuinely cared for by a genuine person.
Really, this could be the phone answering template for any law firm.
As for the graphic design agency, the answering template could look something like this:
"Hello, this is [employee name], a-k-a [employee nickname] at [company name]. How can I help you today?"
Perhaps the employee nickname is a self-given nickname or each department calls its members something fresh and unique. For instance, maybe there's a photo-editing team and each member calls themselves a Photoshop Ninja.
Answering the phone with this kind of creativity would allow the caller to really believe that the graphic design agency is creative – not just creative in their work (yes, there's a difference). It would also make the caller feel part of a fun, energetic team passionate about taking new approaches.
Conclusion
The reason we know so much about answering strategies and their importance is because its our specialty. At AnswerForce, we don't simply answer phones for our clients – we offer our clients; customers a certain type of experience.
By doing this with our answering services, we're able to do so much more than answer calls. We're able to contribute to the brand building efforts of our clients while offering their customers the highest level of satisfaction.
Whether you choose to rely on a company like ours for call handling or rely on your team in-house, you can achieve the same. All you have to do first is 1) establish your ideal brand and 2) create an answering template to support it.