In 2019, Monmouth and Ocean counties were two of the fastest-growing tourist destinations in New Jersey — with many small businesses flourishing and creating opportunities and jobs for state residents. 
And then 2020 happened.
The pandemic devastated many of these businesses reliant on tourism. Consequently, unemployment and hunger insecurity have risen dramatically.
The fall of hospitality
In March 2020, the pandemic began to cause lockdowns across the country. However, few could foresee the economic and social consequences to come. 
One industry in particular that has suffered immensely, is the hospitality sector. As the backbone of this community, many small businesses were forced to close, resulting in a feeling of helplessness across Monmouth and Ocean counties. 
Business owners were uncertain about staying afloat, while many employees found themselves without an income. This sharp decline in business and tourism has left many people dealing with financial burdens and hunger.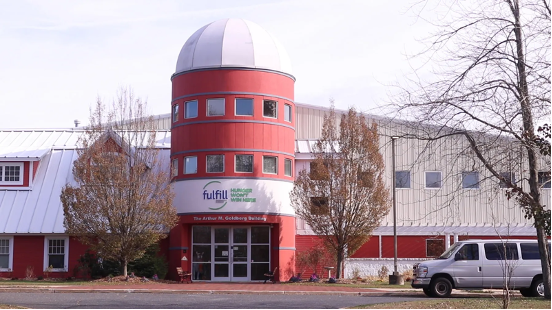 How Fulfill food bank is helping
Since the initial outbreak, food insecurity has risen at a shocking rate. Fulfill went from serving 136,000 people in 2019 to 215,000 people in 2020. 
Despite this immense challenge, the small team at Fulfill has provided more than 3 million additional meals in 2020 compared to 2019. 
This is particularly admirable when you consider the logistics of social distancing, the small team, and lack of resources. Nevertheless, the staff and volunteers have worked selflessly to assist those in need. 
Fulfill continues to focus on several additional areas to help address food insecurity and social issues within the community. These include culinary training, childhood hunger, and education on healthcare insurance.
Culinary training
Fulfill has invested in a culinary training program. This provides individuals with the opportunity to learn new skills and break into the hospitality industry as it reopens. 
Childhood hunger
Second, the food bank has launched programs to address hunger among children. By focusing on healthy ingredients, they are able to help children with their physical development and emotional wellbeing.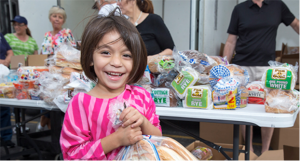 Healthcare insurance education
Fulfill educates people on ways to apply for affordable healthcare insurance. A team of trained healthcare experts can assist people in finding suitable insurance.
How AnswerForce customers help
By supporting AnswerForce, you are helping to support individuals and families with food insecurity every month. This month we are delighted to partner with Fulfill as an official sponsor:
"With the need for food at an all time high at the Jersey Shore during the pandemic, the donation from AnswerForce comes at a critical time. The company's commitment to Fulfill with an Annual Sponsorship provides 7,500 meals to our neighbors in need in Monmouth and Ocean counties. We are grateful to receive that support," said Fulfill CEO and President Kim Guadagno, the former Lieutenant Governor of New Jersey.