Suddenly, for many of us, home has become so much more than just a home.
In many cases, our home now also serves as an office.
And, quite commonly, our home/office also serves as a school, catering to primary and/or secondary-level children.
It doesn't stop there. These days, our home/office/school might also house a nursery. Not to mention a kennel for the pets who can only be walked once a day…
And perhaps more than a few of us can attest to our home/office/school/nursery/kennel also being transformed into a gym for all the aforementioned restless occupants.
For all these reasons and more, now's the ideal time for businesses to consider offloading certain pieces of new business development, including overflow calls during the day, and after-hours call answering.
Read more below about how overflow call answering can help, and discover the basics of how it works.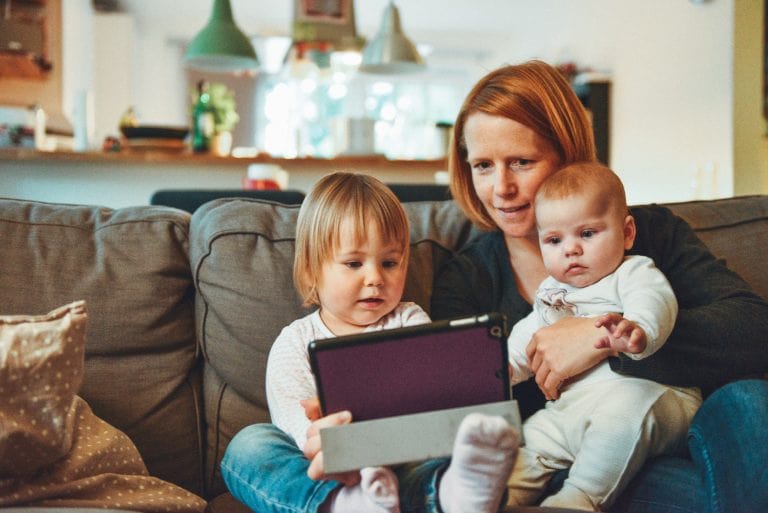 Overflow call answering can help reduce business pressure
Let's be honest: for many of us, our home lives have become extremely chaotic as we attempt to balance the needs of children with the demands of business. The ongoing disruptions presented by Covid-19 are everywhere.
Without additional support, this environment is hardly conducive to business. After all, we do no favors to our customers, nor our children, when we split our attention between them.
Kids are very quick to give straight feedback when we haven't done an adequate job of focusing on them.
Customers, or would-be customers, may not even bother providing feedback. They may simply walk away, and you may never even know that they were at the door.
Consider these two scenarios:
The phone rings, with a would-be customer ready to talk. This person is eager to learn whether you can help solve a problem, but you're not available to answer and respond.
The phone rings, and you answer it, but you're pressed for time and attention. As a result, the prospective customer seeks another provider who comes across as more supportive and attentive.
None of us can afford to miss out on new business.
The reality is that none of us can afford to miss a new business lead. But equally, none of us can possibly be at our phones or PCs all hours of the day, 365 days a year.
Here's how overflow call answering service can help…
Anyone responsible for growing a business needs to ensure they have an overflow solution in place. That's where a 24/7 live answering service can make all the difference.
Maybe you can answer the majority of calls during business hours. But maybe it gets harder when you need to also help put your children to sleep, or help them with their homework.
These days, it's almost a universal challenge. But one thing you can do today, to alleviate some of this pressure, is partner with an overflow call answering service provider.
…and here's how it works
Using a call answering service does not necessarily mean you need to stop answering every customer call that comes in.
After all, in any business, actively listening to your customer base is vital to understanding its needs. This helps you identify how you can support them.
With that in mind, we would always encourage you to continue hearing from your customers and engaging directly with your leads, as much as possible.
But let's be realistic: it's not possible for one person, or even a small team, to respond effectively to calls 24/7.

That's where an overflow call answering service can help.
An experienced call answering service can help your business take the calls you don't have time to answer.
Choosing a distributed service provider — meaning, one which has associates based in multiple locations, or home offices — should offer peace of mind. This set-up helps ensure business continuity, by removing the risk of a central location potentially closing during covid-19. Your business can also be sure of a rested and helpful voice answering the phone for callers in any time zone.
How do I start an overflow answering service?
This is the easy (and dare we say, fun!) part. Your overflow answering service can go live in just 15 minutes!
There are a few ways you can proceed. You decide what works best for you:
Say hello to our friendly chat agent, hanging out in the lower right-hand corner of your screen. He or she is super excited to meet you, and to help you start an overflow answering service today.
Give us a call on +1 (800) 461-8535. We'll get your service live faster than you can say: "It's 3am! I'm too tired to answer this call! And my kids are driving me crazy during the day, so it's not likely to be any better when the sun's up!"
Learn more about our service and pricing structure. As you read, be assured that our friendly chat agent is ready to help answer any questions. Don't hesitate to say hi!
Let us know if you want to chat further — perhaps in some small but critical way, we can help take some of the pressure off your business today.