This year's emphasis on travelling less and working at home has prompted many Americans to see their interiors in a new light (QualifiedRemodeler).
This has sparked a consumer shift toward home improvement. But where does that leave the remodeling industry now, as we enter the last two months of the year?
Statistics have shown a market focus on new homes, particularly among first-time buyers and homeowners moving 'up the ladder', opening their smaller properties up to the market.
Despite all the challenges of 2020 , it seems that millennials are making the definite move from renting to home ownership. Often, this means younger buyers will purchase what they can, whether due to finances or simply what the market has available at the time, rather than their 'dream home'.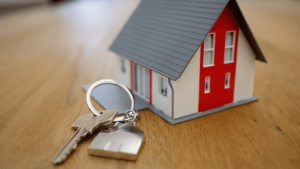 In essence, this means many young, aspirational homeowners will be moving into older properties which require updating, or they will relocate to new-builds, which can lack personality or comfort.
This presents a very interesting market for remodeling contractors over the next few years. Forecasts of demographic shifts suggest that older generations are leaving homeownership behind at roughly the same rate as younger demographics are seeking to buy. Also, younger property owners embark upon remodeling projects at an almost 35% higher rate than the previous generation (QualifiedRemodeler).
That same younger generation places importance on kitchen and bathroom remodeling projects above others (BuilderOnline). Within that space, there is ample opportunity for new and repeat business.
Popular trends for kitchen and bathroom remodeling
Minimalism
Many homeowners may choose to remodel their kitchen and bathroom to appeal directly to the market: after all, these rooms can be the dealbreaker when it comes to finding the perfect place to live. When renovating to add value to a property, minimalism is in.
Prepare for calls to strip out gaudy and outdated interiors in favor of milder colors and uncluttered design, particularly in kitchens. This not only plays into the millennial taste for less noisy styles (BuilderOnline.com), but it is also a pragmatic move for a homeowner looking to sell in the future. Nobody wants to spend thousands of dollars on interiors that will be out of fashion within the decade (Washington Post).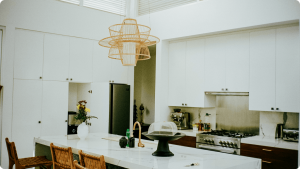 Kitchen tech
It's no secret that the millennial generation tilts toward a tech-heavy lifestyle. Smart appliances have been, increasingly, the new normal in home improvements, and with a heightened number of younger homeowners, this trend is only set to increase (nj.com).
Expect a heavier emphasis on everything from internet-capable refrigerators to camera-equipped ovens, not to mention practical additions such as additional power outlets for multiple devices.
Kitchen islands
We've seen a change in direction toward open plan living (Washington Post), which often means mixing kitchens with social areas and living rooms. This bias for open space is matched with a trend for installing kitchen islands as an extra surface for preparing food, but also for social gathering, watching TV, or working from home. 
Homeowners are embracing this lack of delineation, and so it would be wise to expect calls for open plan remodeling, especially in situations where younger owners have purchased small homes with the hope of creating their own space.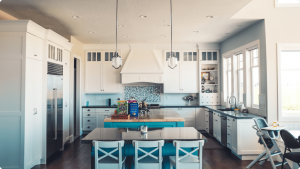 Bathroom escapism
Perhaps exacerbated by the introversion of 2020, many homeowners are looking at ways to make their home a more relaxing environment. This is often evidenced by bathroom interiors, redesigned to exhibit a feeling of relaxation and escape (KBR Kitchen & Bath). Indeed, some designers are referring to the trend of creating calm bathroom environments as an at-home "spa feel" (Homesandgardens).
What will this mean for remodeling contractors? A focus on deep soaking bathtubs and large shower spaces, which may require some heavy remodeling work in smaller homes. Bathroom interiors are also reflecting the larger trends of the younger homeowners: minimal design, smart showers and faucets, and square, modern finishes on utilities such as sinks and toilets (Washington Post).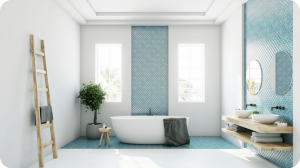 Be ready for the call
Young home owners are purchasing with aspiration in mind. They want to put a personal stamp on their property and create something that is uniquely theirs. This kind of inspiration can strike any time, and imagination rarely follows the usual 9-5 business hours.
A 24/7 call answering service can ensure that your remodeling firm never misses after hours calls. On top of call answering, AnswerForce also provides appointment setting software. Live agents can quickly schedule site visits and follow-up calls on your behalf, including easy integration with your business software.
Make sure you're always available when opportunity knocks. Learn more at: answerforce.com/nari and as a NARI member you can get your first month of call answering free of charge.