In business, missed calls often equate to missed opportunities. Every new customer failing to connect could mean cash flow going to a competitor. And yet, the secret weapon in preventing this is a feature added to every phone, and a method that was first invented nearly 60 years ago.
We're talking about call forwarding, of course.
In simple terms, call forwarding is the act of re-routing unanswered calls to an alternative number. If your phone rings but you don't answer it within a designated number of rings, the call will then be rerouted to another number.
A decade after the introduction of call forwarding, another feature became the new standard for unanswered calls: voicemail.
Voicemail can seem like a great solution: you don't have to pay someone to pick up the phone, you can check it at your leisure, etc. But does it really help?
The hidden cost of voicemail
According to Forbes magazine, 80% of callers hang up when they hear a recorded message. And this is a number that is only increasing over time.
Consumers today expect instant messaging and live chat. If your business doesn't answer, it's unlikely they'll wait for you to call back before going on to a competitor, especially if it's an emergency call.
If voicemail's biggest failing is that people recognize they are being passed to a machine, the biggest strength of call forwarding is that it can be set up so that the person calling your business never knows their call has been automatically redirected to another number. It all happens in the background.
At AnswerForce we have taken this one step further, we are part of Pledge People, Not Bots. We believe that human connection needs to be at the heart of customer-facing roles, so with us you know that it's always a real person answering every call and live chat.
Types of call forwarding
All calls

Conditional
Let's dig into the details.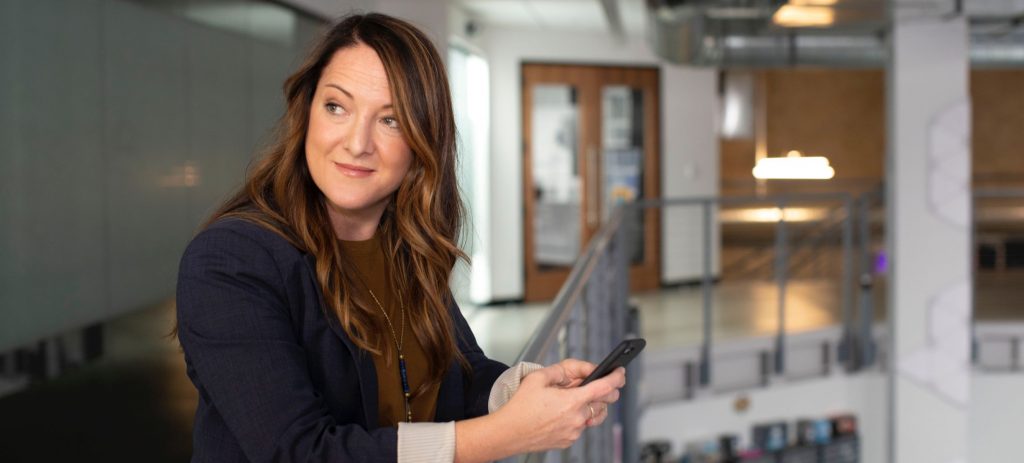 All calls forwarding
The most basic, catch-all type of forwarding does exactly that: it catches every call coming into your business and forwards them to another specified number. With all calls forwarding, your main phone line will never ring. 
This kind of  set-up is often used for out-of-hours cover. It can also be turned on for when you're not able to answer the phone – like when you are travelling to a job or in a meeting, for example.
Conditional call forwarding
This type of call forwarding should be thought of as the modern equivalent of voicemail. 
Your business phone will ring a specified number of times before the call is directed to another number. This gives you the opportunity to answer your own calls unless you are busy, in which case the call-answering service will kick in.
How do I set up call forwarding?
So, how easy is it to set up call forwarding? In reality, it is quite simple. We'll take you through the steps of setting up three different options – for all calls, on a conditional basis, or if you are using Google Voice.
Setting up all calls forwarding
For all calls forwarding, dial *72 or 72# and then enter the phone number you wish to forward calls to. If you're an AnswerForce customer, this is likely to be the toll-free number issued to you by AnswerForce. 
You might hear a dial tone, or a series of beeps as confirmation. From that point, every person who rings will be automatically directed to that number. However, if you want to stop forwarding your calls, simply dial *73 or 73# from the same line. 
Setting up conditional call forwarding
For conditional call forwarding, dial *92 or 92# and the phone number you prefer to have calls forwarded to. You will then be given the option to enter a further number, between two to nine, for the number of rings that will sound before the call is re-routed. This service can be deactivated by dialling *93 or 93#.
The steps above work for most mobile networks. As the finer points of call forwarding are controlled by phone carriers, they can offer further assistance if required. 
Why would you need call forwarding?
The main advantage of setting up call forwarding is that your business enjoys round-the-clock coverage via a professional extension of your office. Callers to your business never realize that they are speaking with someone outside the office. 
Also, a further advantage is that despite being a solution nearly 60 years old, call forwarding has definitely moved with the times. It can now be integrated with a number of 'smart' voice options, such as Google Voice, and synced across your smartphone and desktop so that calls, and messages, are routed exactly where they should be, every time.
If you do arrange for calls to be forwarded to someone outside your team, a call script can help ensure consistency of service. Call scripts are typically put in place when a team of virtual receptionists helps answer forwarded calls.
When calls are forwarded to excellent virtual receptionists, callers can expect:
Fast, instant response levels

Courteous and helpful service

Empathetic engagement
In short, call forwarding process makes your business available when you are not. Your team can get on with the jobs where their skills and talent are most needed, without having to stop and answer the phone. Your customers get a better experience, and you get more business opportunities.