40% of children from San Diego are food insecure. It is a deep-rooted challenge that affects the lives of many.  
Thankfully, certain schools now offer in-school support. But what about support outside of school hours?
Unfortunately, many kids go hungry. Whether it's during the holiday season or weekends, it's a major problem. 
That is why AnswerForce has teamed up with Feeding San Diego to counter this issue. 

Putting the 'break' in summer break
Summer break provides students with some well-earned time off school. After completing their school year, it is well deserved.
Yet, for the children who are food insecure, it is certainly not a 'break'.  For example, during term time children receive in-school support and food — typically speaking.
But during the school holidays? Not necessarily.
That is why Feeding San Diego runs the Summer Meals Program. This provides free breakfast, lunch, and snacks — supporting children across the county. 
In addition, the food is healthy and nutritious. This is especially important.
In fact, research shows that it helps with concentration, focus, and memory. But above all else, it gives them back their childhood. 
Weekend support
For most children, the weekend is a time for enjoyment. However, this isn't the reality for everyone. 
In contrast, a lack of food makes the weekend feel long and unenjoyable. This is simply not right. 
Feeding San Diego recognized this issue and decided to create a solution: The Backpack Program. In response, the program seeks to bridge the gap between the end and start, of the new school week.  
Each child receives an easy-to-carry food bag. Inside, follows nutritious meals to keep them healthy and full. 
It goes to show, good things really do come in small packages.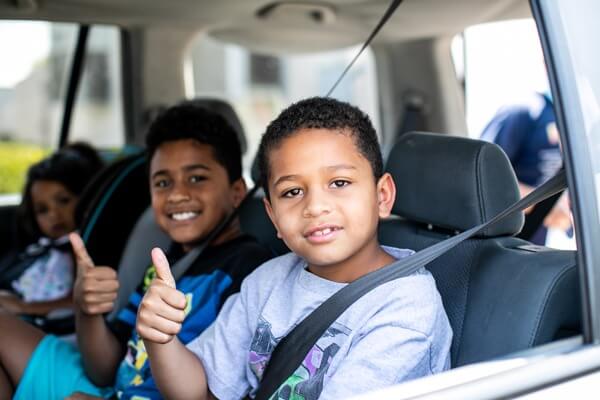 Helping day, and night 
The school bell is often a relief for many. And who can blame them after a hard day's work?
Yet, others return home without the luxury of a nutritious meal. What's more, is the after effect upon homework and out-of-school learning. 
So, what's the solution? Feeding San Diego created The After School Meals Program. 
Officially known as Child and Adult Care Food Program, this federal program enables take-home snacks and meals for children. Following this, Feeding San Diego makes the food accessible to those in need; provided by their strong distribution network. 
How are AnswerForce customers helping?
Thanks to your support, we are able to provide hope to people struggling with food insecurity. Because of you, AnswerForce can invest in meaningful initiatives. 
This month, in partnership with Feeding San Diego, AnswerForce has become a Teams for Good sponsor. 
To find out more about the Giving Back program, please click the image below to visit our main page: