In the northeast region of North Carolina, rural counties lack grocery stores, transport, and financial resources. Because of this, food insecurity is a huge problem.
Especially in smaller counties, where access to food bank support is scarce. But what exactly is causing food insecurity?
Well, the median wage for a single-parent household (in North Carolina) is $14 per hour. In contrast, the self-sufficiency wage is a striking $27.35 per hour. 
It is this huge discrepancy, created by a 55 percent increase in the cost of living, that is largely responsible. Thankfully The Food Bank of the Albemarle (FBA) is supporting rural communities through their Rural Delivery Program.
Rural Delivery Program
This program aims to alleviate food insecurity in rural communities. However, this goal is notoriously difficult to achieve.
There are many small communities across different counties. But transporting the food is a big challenge. Especially when you consider the travel time and costs involved.
Despite this, FBA has created several ways to help. 
Produce for the people
The Albemarle, and surrounding areas, are well known for agriculture. Out here, there is a vast amount of crops grown. And this can help the lives of many.
When the harvest reaches its peak seasons food is distributed to people in need. For example, this is achieved through regular pantry hours, public housing authorities, summer feeding sights, and remote areas. 
Above all else, this enables support to communities with fewer resources. Impressive, right?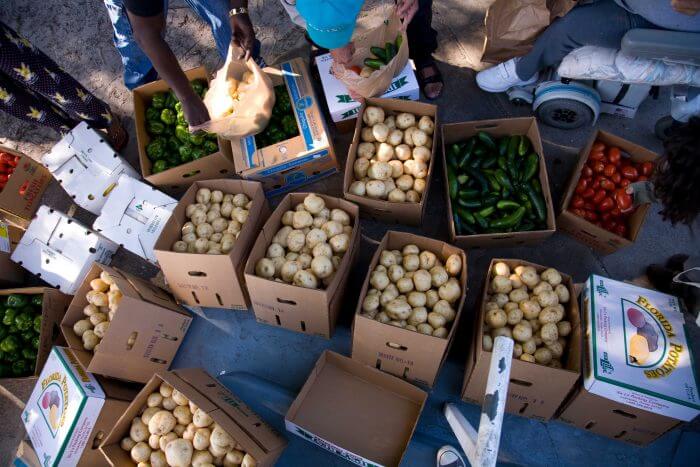 A food bank on wheels?
Wouldn't it be great if a food bank could travel to the people? Amazingly, the Food Bank of the Albemarle has done just that.  
They use mobile food pantries to reach outlying areas that are struggling with food insecurity. For instance, areas that don't have public transport and for people don't drive.
They serve healthy and nutritious food. Fruit and vegetables are particularly key.
Because fruit and vegetables are commonly not accessible; due to a lack of availability and cost. And ultimately, healthy food is just as important as any food.
How are AnswerForce customers helping?
Every month you support food insecurity in the community. None of which would be possible, without you.
This month, as part of the AnswerForce Giving Back program, we have become an official sponsor for the FBA. To find out more about the program please click the link below:
https://www.answerforce.com/giving-back