I think we all want to be a part of something bigger than ourselves. I know I always have. Think about a time when you spent the day volunteering: the people you met, the impact you made.
When we started the Giving Back initiative, we could only imagine the kind of impact it would have on communities. It is extremely important to us that we are present in communities where our clients reside, as well as in the communities of team members here at AnswerForce. 
It is extremely important to us that we learn and understand what the current need is and help in any way possible. After talking to food banks across the country, it became abundantly clear that the global pandemic has produced an even greater need for help accessing adequate food.
During the pandemic, there has been a decline in the number of volunteers available to support these initiatives. This gap has been filled by either hiring employees or engaging the National Guard, such as those pictured below.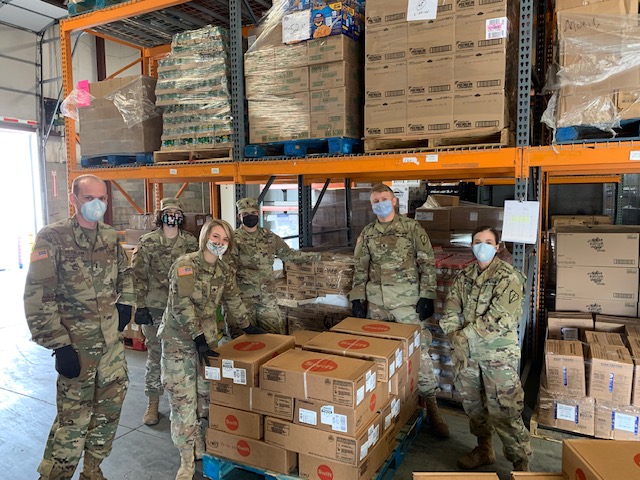 Most food banks are able to get food from donors who are willing to donate any items left over in personal pantries. But, during the pandemic, food banks temporarily stopped accepting these donations, to lessen the chance of the virus spreading. 
As shelves empty in local grocery stores, so do shelves in food banks. Food banks often purchase in bulk or receive bulk donations from grocery stores. With the lack of food on shelves, and the lack of incoming food, there has been a decline of food received in bulk. This is where financial contributions made to food banks become very important.
To our clients: Because of you, these donations are possible. We want you to know you are a part of something bigger than yourselves. We are incredibly grateful for your support in stepping up and helping during these exceedingly tough times. Read more below about how you're helping deliver hope to communities across America.
Tri-State Food Bank 
In June, AnswerForce supported the Tri-State Food Bank 24 Carrot Challenge. The campaign was a huge success for the food bank, with the end result surpassing the organization's goal.
I had the opportunity to sit down with Brooke Schleter, Director of Development at Tri-State Food Bank, and learn more about the impact they are making on the world. They are making an impact through their local communities — the best place to start.
Since 1982, Tri-State Food Bank has increased the number of pantries from seven to about 141 today. These pantries are located in about 33 counties: 9 in Indiana,  8 in Kentucky, and 16 in Illinois. This year alone, they have provided 8 million meals and are on track to distribute 10 million meals by the end of June 2020.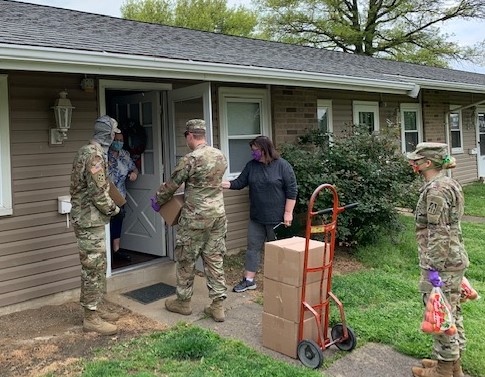 When I met with Brooke, I did not expect I would get so emotional, but I did. I heard heart-wrenching stories that melted my heart. Brooke has been with Tri-State Food Bank for a few months now. She has always had a passion to help others and like many of us, be a part of something bigger than ourselves. It is very important to Brooke and her team to find new ways to store food more efficiently and use funds to help feed as many people as possible. 
Like many food banks, Tri-State Food Bank was impacted by the global pandemic. But this did not slow them down. The team worked together even as volunteer numbers dropped. The food bank was competing with many others, trying to purchase as much as they could from local grocers. Buying in bulk was not that easy, since most shelves were empty at grocery stores. For safety, they also stopped food drives.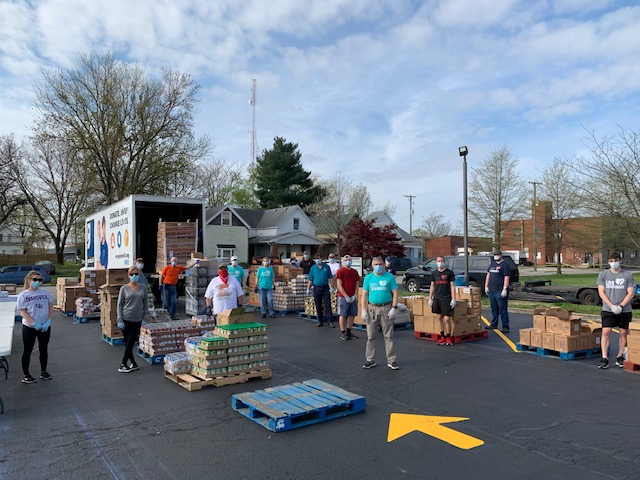 Food distribution of the partner agencies or pantries have also changed their hours and how they operate to ensure they are giving to as many people as possible during this time. There are so many new faces to the many agencies or pantries. More and more people are in need during this time. There is no shame in asking for help. There is such a stigma attached to asking for help, but there are no strings attached in this shame-free environment. 
There are a lot of initiatives underway by the Tri-State Food Bank, including the Backpack Program. The Backpack Program is a program they started in lieu of the Free and Reduced Lunch program. So many student recipients do not have access to food over the weekend. On Friday, these students receive a bag of food in their locker, containing six meals and two snacks. This is enough food for them to have over the weekend and get them through to Monday morning. 
When I asked Brooke what kind of meals they receive, my heart sank as she replied: "It all has to be shelf-stable, but it has to be something a child can open by themselves because sometimes they may not have an adult who can help them with a can opener…" When you think about a food bank, you don't think about these stories. In 2019, more than 2,000 children relied on the Backpack Program.
Brooke says that working for Tri-State Food Bank has had a significant impact on her. She will never forget about the time when a child ran to a pallet of fresh milk, more excited than ever to receive milk. While this was heartbreaking for her to experience, it really motivated Brooke to view her role differently. On a daily basis, many people must make essential sacrifices, including sometimes going without fresh produce.
What do you want people to know? She replies: "I want them to know we are here. We have pantries and soup kitchens. You can go to our website and click on the Help tab. There are no small donations: $1 provides 7 meals. Sew a mask for your local food bank, donate any extra items in your pantry. All of these things help."