Time off over the holidays, unplanned closures, or a personal appointment – updating your call script keeps your customers aware of your business's availability.
Adding a temporary update to your AnswerForce script is very simple. By making this small change you can ensure a consistently high level of customer service for your business.
What are call scripts?
A script is what your receptionist uses to answer your calls and chats. You created your script during your setup call. By making temporary updates, you can ensure people calling get the right information for the right length of time. It's easy to update a script – you can do it yourself using the AnswerForce app or one of our team can do it for you.
For service businesses with on-call staff, making sure call scripts are up to date also makes sure we are calling out to the right people when an emergency comes in. Even while you're working with another client or sleeping.  
How to update your scripts
.
Updating your scripts is very straightforward. Choose one of two ways:
1. Through the AnswerForce app
By downloading the AnswerForce app you can add any changes you like yourself. 
2. Talk to our team
You can reach our team to help through our email at customercare@answerforce.com or call us at (800) 461-8520 and ask to change your script. You can even ask to change your script through the live chat prompt. 
How to change your call script?
Watch our short video or follow four simple steps to temporarily update your script through the AnswerForce app.
1. Open the AnswerForce portal and head to settings.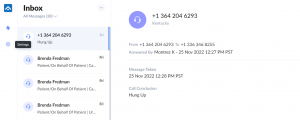 2. In settings click on the notes to receptionists tab.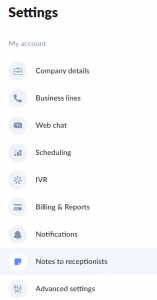 3. Select the account you want to make changes to and add your note. Don't forget to add the expiry date for the note.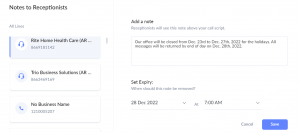 4. Click save