Home service businesses do amazing work every day across the country. They often become successful without much help from anyone apart from the person or family who runs them. Hats off to self-made success! 🧢
But, what if you want something more than the success you have today?
Imagine what 'more' looks like to you. More revenue on your bottom line? Opportunities to expand and grow your business? More time to spend with friends and family? Time to pursue hobbies or interests beyond work?
Whatever 'more' is to you, adding live chat to your website and social media channels can help make that happen, more quickly.
Live chat for home service businesses
For many home services businesses, the business owner is spending a lot of time on the road, visiting properties, working on estimates, etc. Chances are, you're not hanging out on your own website a lot!
If your website is pretty simple, and you don't update it very often, you may not know how many visitors are checking out your business. That makes it hard to know how many visitors could become customers.
But, there's good news! Easy-to-use live chat makes it super simple for you to know how many visitors are online.
Even if you're not a web person, and even if you don't have someone helping, you can still discover the size of opportunity on your website. A live chat widget can show you who's visiting, and where they're from.
Here's an example of a live chat dashboard. You can see who's on your site at any time, and their general location, like this: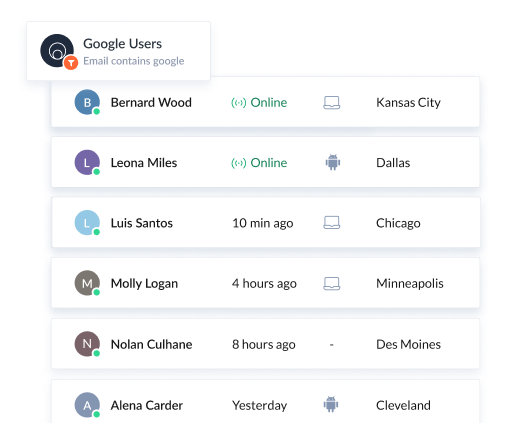 Boost your home services business with live chat
If you don't spend a lot of time on your own website, then you may wonder what the point of live chat is. Why should you consider adding live chat to your website as a plumber, a remodeler, an HVAC engineer, or other trade-based industry?
Here are three big ways that service industry websites benefit from live chat:
Booking more estimates and quotes
Being available to visitors
Standing out from the competition
Let's check out some great examples of live chat in action, on a variety of websites offering home services.
Using live chat to book estimates and quotes
Our first striking website (featured below) comes from a company based in the Dallas-Fort Worth area of Texas. They build fantastic outdoor structures for comfort and privacy.
On their site, you'll see lots of great things happening, from a bold call-to-action enticing the visitor to get a quote, to a clean and simple option to call directly. What's really cool, is how web chat brings it all together. Not only is it obvious how you can request a quote, or contact the business by phone, but it's also abundantly clear that a real person is ready to help answer your questions.
Live chat agents can help visitors make appointments for free estimates. They're ready to help customers enjoy the benefits of a modern gate, fence, pergola, or patio, enhancing the exterior of a beautiful home.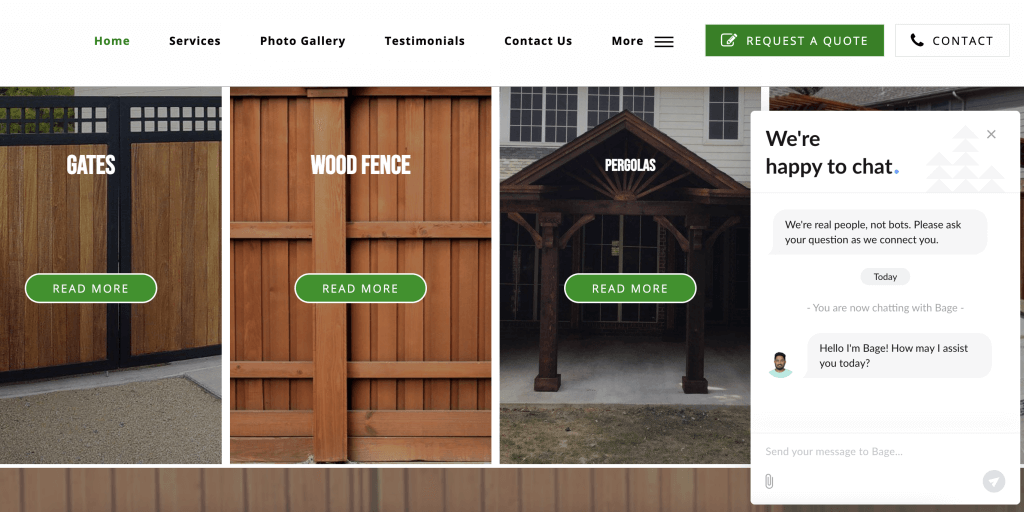 Being available to customers: using live chat to start a conversation
This company specializes in gutter protection and cleaning, as well as seamless installation. By offering a friendly greeting on live chat, they invite visitors to start a conversation about any issue the customer would like support on.
Based on the nature of the visitor's chat, the live agent could help facilitate a request for an estimate or survey, arrange a follow-up call, or offer additional support. The key thing is: the entire conversation is personal to that visitor in that moment.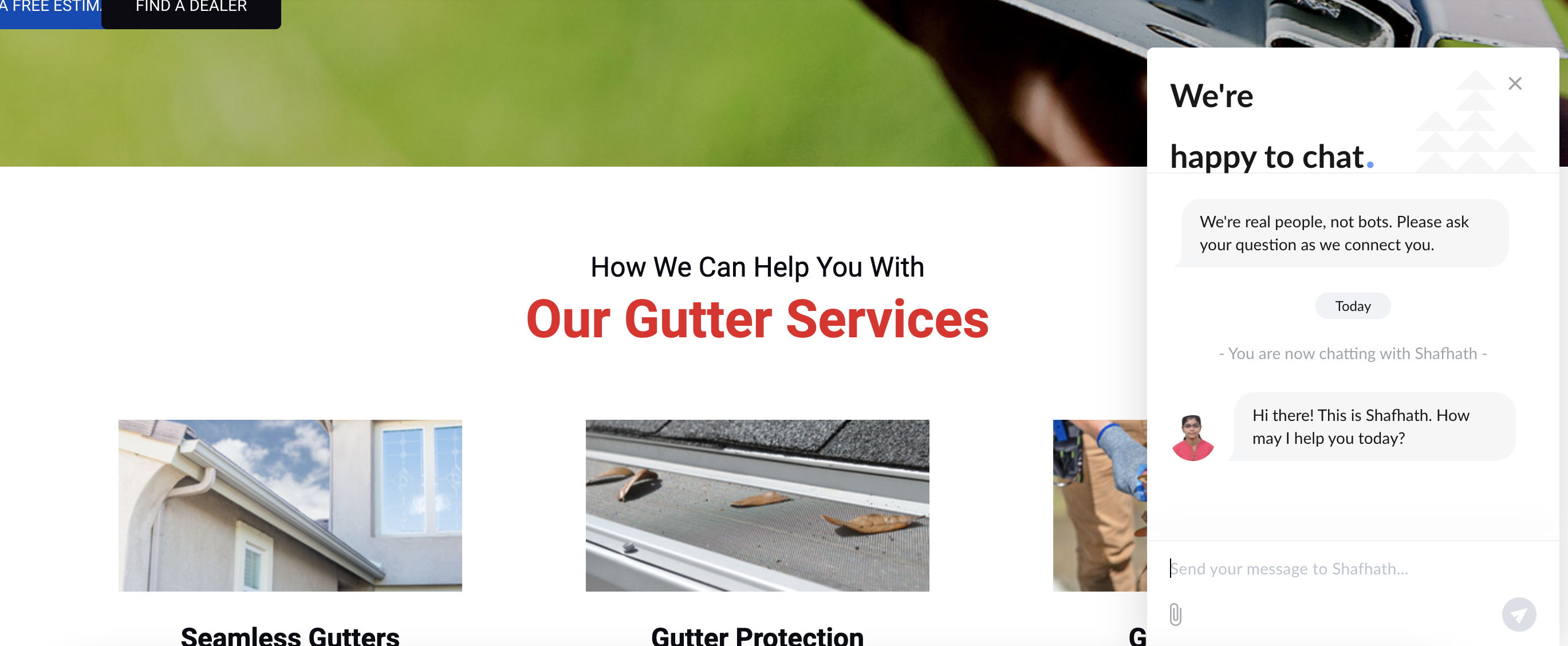 Stand out from the competition: using live chat to capture leads
Here's a great example of a customer-centric heat and air company in Iowa. On their website, this team uses live chat with a form, ensuring they capture essential visitor information at the start of every chat. This means that even if the visitor disconnects, the team can still follow up via email. It's a great way to build a sales pipeline.

Why aren't more home service businesses using live chat?
Given there are so many benefits of including live chat on your website or integrating it with your Facebook page, why isn't everyone doing it? Why are some businesses leaving opportunities on the table?
For many, it's about how to answer live chat. According to Comm100, only 35% of customers will wait 30-60 seconds for a live chat to be answered. The easy answer here is to partner with an answering service like AnswerForce. This means you don't have to stop what you are doing to answer live chat, but you still get all the benefits live chat can bring.
Sure, this is an extra cost to your business, but let's put it in context. If you're not able to answer your live chat or calls, how much work are you missing out on? Let's say the average value of a job is $500 (for many it'll be a lot more!). You've paid for the service, even after you take off the cost of materials, and you didn't have to stop what you were doing to answer.
What does more look like to you?
At the start of this, we asked you what more looked like to you. What was your answer?
For most home service business owners, it comes down to time or money. Live chat is a great way to engage your customers and book more quotes. And having your live chat answered by professionals frees up your time to focus on the tasks that matter most to your business.
The key to your more? Live chat.