Happy National Receptionists Day!
Great virtual receptionists play an invaluable role in the lives of customers and the livelihood of businesses everywhere.
What better way to celebrate this, than to reflect on a few wonderful stories of what it means to be a world-class receptionist. After all, these are the people who dedicate their working lives to delivering game-changing business service and support.
Let's start with one example that came in this week:

Well done indeed, Rocky!
As this quote indicates, setting up a call account, including the call script, helps ensure consistent service delivery whenever a customer calls. Consistency and professionalism equate to great customer experience, building the trust and confidence that customers associate with your business.
Once an account goes live, business owners enjoy peace of mind in knowing that detailed call summaries arrive in real time. Moreover, leads start to flow in, with friendly agents ready to book customer appointments on behalf of the business.
Inspirational customer reviews celebrate 24/7 receptionists
There's perhaps no better place to hear from real customers about the service they receive from 24/7 live receptionists, than to look towards Trustpilot and other third-party reviews platforms.
Here's a great example that reveals the role that service professionalism plays in driving business growth: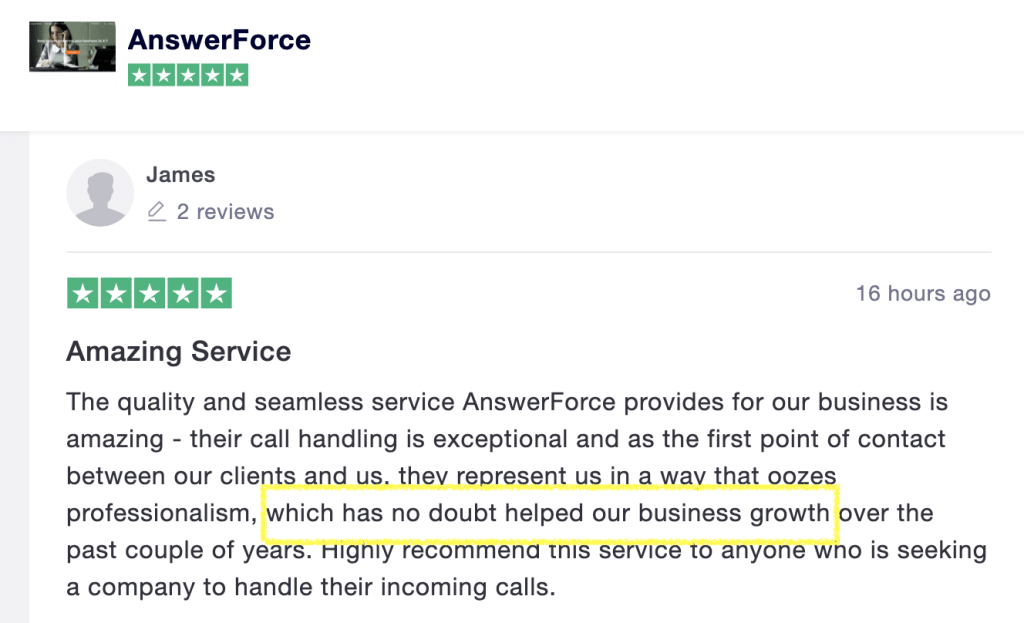 The quote above comes from one of more than 150 customer reviews on Trustpilot.
All in all, they culminate in a 5-star virtual receptionist rating: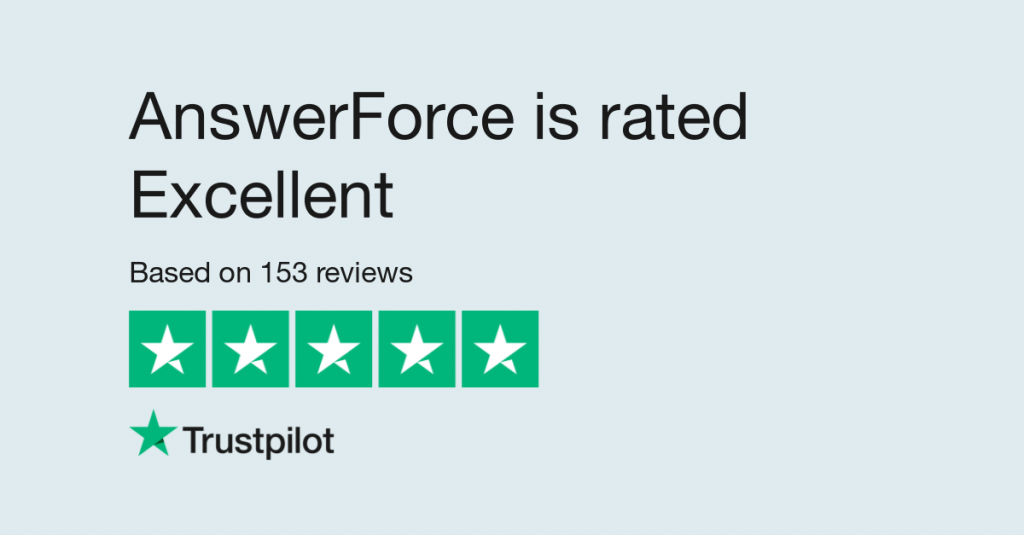 Now, that is certainly something worth celebrating on National Receptionists Day.
Whether you work in bilingual call answering or another call-answering service, thank you to all of our hard-working virtual receptionists who enable customer success, 24/7/365.
Virtual celebrations for virtual receptionists
When you support a team of virtual receptionists — that is to say, receptionists who live in different states in order to support customers in all time zones, 365 days a year — you'll know that much of your daily team interactions take place online.
With that in mind, all good virtual celebrations call for an equally impressive range of jubilant emojis:

Customer success defines our own. And without the dedicated support of colleagues and managers, great outcomes would be limited. Thank you for this great illustration of teamwork, Kaye and Bethany, and thank you to all of our exceptional team members who provide positive support, internally and externally.
Of course, it takes a deep team of professionals to provide top-rated answering services across the US and the UK.
Thanks to everyone who brings their talent and professionalism to the team. Happy National Receptionists Day, and congratulations on the wonderful work that you do.