A couple months ago or so, you had a business to run. But perhaps now, in the current situation, you may find yourself running that business while kids clamber in the background, vying for attention. Like many of us, you may be feeling the stress of homeschooling while running a business within the confines of limited time and space.
In these extraordinary times, people need people. Real people. And take it from those of us who work within live call answering, we hear this every day.
As one of our customer success champions recently said:
"The very first thing you should do when you contact someone is ask them how they are. And then listen. Genuinely listen. Once this situation has passed, people will remember how you treated them."
Here she is below, my friend and coworker, Mandy. ↓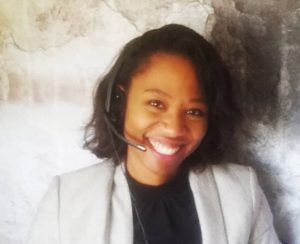 No robots here: at every touchpoint, we keep it real
As we get to know each other, let me tell you something about the AnswerForce community. We're not bots. We're people. Many of us have children and older relatives, whom we're helping look after.
From a mother's point of view, I understand the sheer stress you may be encountering if you're new to balancing home-based work with being a parent, and all the work that this entails.
I know what it's like to hear my own child crying while I'm on a work call: should I drop this call and check on my child?
As you toil to grow your enterprise while looking after a family, you'll understand the immense pressure facing businesses in this environment.
Thankfully, there's a significant advantage we can offer small businesses and even larger enterprises. Because we've operated with a distributed model for our entire history, we are well positioned to offer support, advice, and uninterrupted service.
We can help you find more time to conduct business and support your family. This can happen with very practical measures, by powering your front office reception, helping answer customer phone calls, and engaging in online customer chats.
Let me tell you a bit more, below.
Working from home may be new to some teams, but not here
For us at AnswerForce, working from home is not new. We've been doing this since 2007, and in many ways, before that, via long-established partner businesses.
Our model features skilled agents who work from home offices. They are distributed across the US and the UK, serving their respective regions.
You'll never be dependent on a bot, or even a single person. The AnswerForce team is ready to serve you and your business, supporting you through whatever life may present.
Look, here we are right now! ↓ Well, a few of us, anyway. Read on to learn more about the difference a human voice can make.

A secret shopper experience reveals a pleasant surprise
In early April, when I began my role at AnswerForce, I conducted a secret shopper experiment to see whether I could actually set up a call script and full service within 15 minutes.
I visited the site, popped in a secret shopper business name, and thought I'd take a nice little break. Yet, I didn't even have time to make a cup of tea, because Joanne called me before the kettle finished boiling!
She set me up with a nifty business account, and soon enough I had access to update my script. It goes without saying that the team smashed that 15-minute goal. I was blown away by the simplicity of the process, and the instant connection from the result.
Of course, empathy goes further with action
Current times remind us of how essential it is that we hear from each other, and actively listen. Whether it's Mandy, Joanne, or someone else, the human voice brings the warmth of reassurance.
But how cool is it when the journey starts with kindness… then moves towards action, and even further into proactivity.
Here's an example. Check out this fantastic piece of feedback recently received:

Now, that's what I call awesome. Great connection with the customer, great connection with the caller.
So, to all the businesses in our community, please remember: we believe in you. And we are always here to help and respond, person to person.