Winter weather often catches homeowners out. It's a perennial issue, and yet as the nights draw in and the temperatures plummet, many households across America suddenly find themselves confronting a range of unexpected complaints.
The possibilities seem endless: from large-scale cases, such as roof and gutter damage due to heavy snowstorms and stubborn ice, to the subtler issues like encroaching damp around windows and doors.
Even forward-thinking homeowners planning ahead for a tough winter can be taken by surprise by a variety of other damages. And this is all before we consider the unpredictable patterns of winter weather itself.
However, a lack of readiness by homeowners' provides an opportunity for the home services industry to provide solutions. Preparing for unprepared callers will be the bedrock of a successful winter and new year for ACE Handyman Services.
On the other hand, businesses must also be ready to deal with those that are preparing for winter by sealing up and strengthening their homes now, ahead of the holidays.
Weather depending, the next few weeks could present ample opportunity to set your franchise apart from competitors by being there for customers over Christmas. By simply making your franchise available to new calls, you'll be helping to maintain some normalcy in what's already set to be an unusual festive period.
Read more below.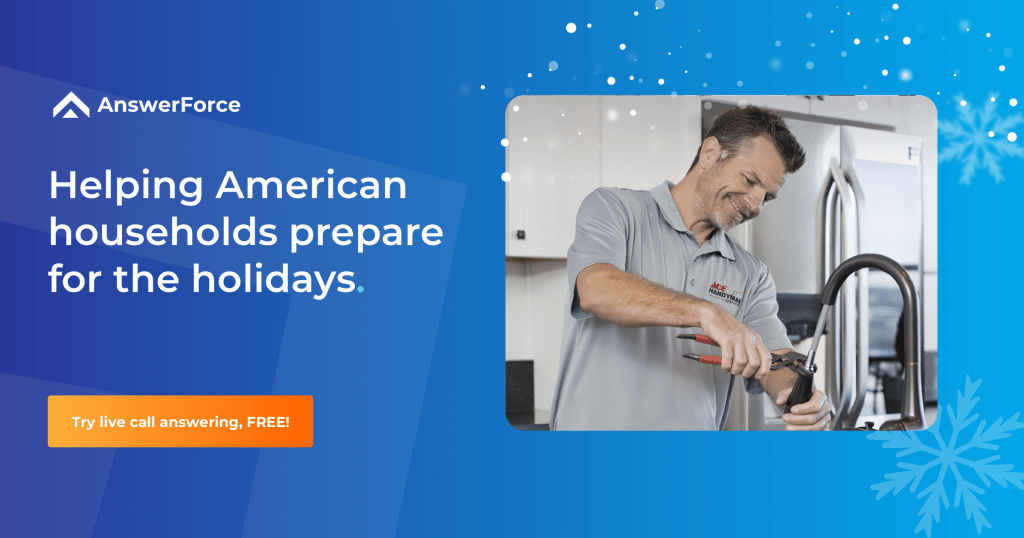 Preparing for an uptick in inbound calls
This is where an answering service, such as AnswerForce, can step in to alleviate some of the strain on your franchise's resources.
Whether you opt for overflow coverage, after hours answering, or complete call forwarding, AnswerForce can offer the consistency that a successful franchise needs during busy periods.
According to research by the Insurance Information Institute, winter-related damage is the cause of billions of dollars' worth of losses each year.
With findings such as this widely available to the public, homeowners could become increasingly apprehensive about their levels of winter defence.
And with ACE's "Winterize Your Home" initiative, existing and new clients will be giving consideration to treatments, preparations, and repairs that may not have occurred to them before. Such a beneficial service will only add to the general influx of winter calls.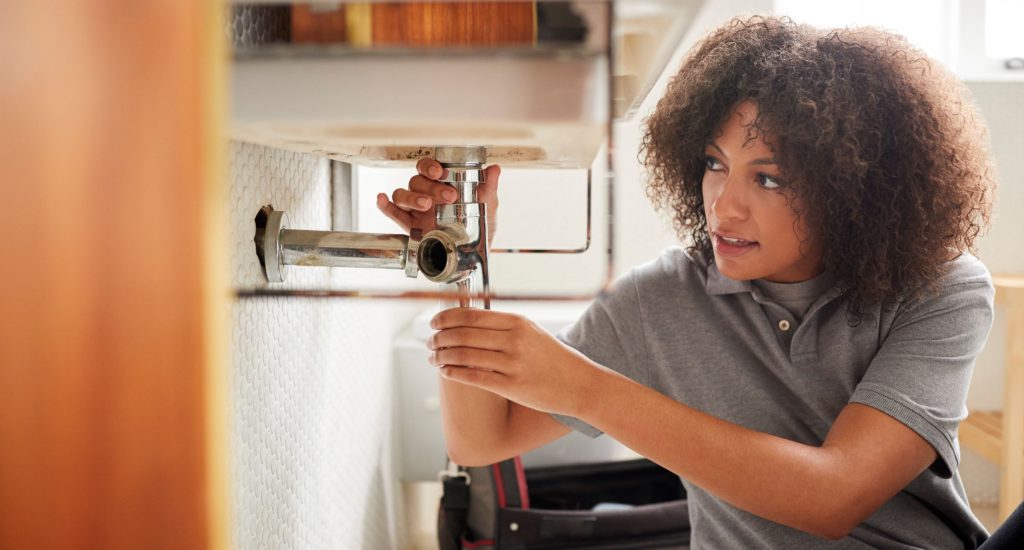 Being there for your customers, night and day
With all that in mind, being able to provide your callers with reassurance whenever they call, day or night, will be crucial to nurturing meaningful customer relationships. Partnering with a 24-hour call answering partner offers peace of mind, along with the assurance that your customers are being taken care of.
24/7 live answering coverage means two important things for your ACE Handyman franchise:
Every inbound call is answered: including middle of the night emergencies or early morning inquiries.

You and your staff can take some much-needed break time over the holidays, confident that overflow calls will be taken care of in your absence.
Additionally, AnswerForce every plan includes a variety of additional features to help streamline winter services. We'll be there to take appointments on your behalf when you're on-site or unavailable, and we can reroute emergency cases to your team when the job simply can't wait.
With live chat, after-hours call handling, bilingual answering and more, AnswerForce provides a professional suite of customer services. But the most important service we provide? We ensure you can take a holiday this holiday season, knowing that your business is equipped to handle a higher volume of winter calls.