Being able to sell to an existing customer is much more likely than bringing in a brand new customer. In most businesses, you have a 60-70% chance of upselling to your current customers. Compare that to 5-20% for brand new business. It's easy to see the appeal of upselling. So how do you upsell in HVAC when you're on-site?
Making a good first impression

Before even thinking of upselling on-site, you need to think about what happens before your technicians arrive. You need a good relationship with your client before you can upsell.
An excellent first impression is vital for securing leads, but it also affects customer retention. More than 70% of respondents suggested they were likely to choose a different company if a business came across poorly on the phone. Meanwhile, 80% were likely to become repeat customers after a positive phone experience.
Here's where a great HVAC answering service is essential. You want to make sure every call is answered and your customers get the same great level of service that your technicians provide. 
Preparing HVAC technicians for upselling

HVAC technicians have a blend of technical ability and strong interpersonal skills. But being friendly and personable doesn't necessarily make you a winning salesperson. Providing your team with sufficient training is crucial.
You wouldn't send a technician in to repair a furnace with no knowledge or experience. The same applies to upselling. HVAC technicians need to understand how to sell. They also need to understand the value of the services they're upselling.
Take some time to go through options for upselling with them. Is it a service plan? Seasonal checkups? Upgrades to their system? Whatever it is you are trying to sell, prepare your technicians. Make sure they know the benefits of the products, and also some answers to common questions or objections.
Above all, make sure they know when to ask. And, importantly, when not to. Keeping your customer's trust is always the most important part.
Identifying opportunities to upsell
Your customers may not have the same expertise surrounding HVAC that a technician does, but they'll still notice if you're selling something they don't need. For instance, if they have an excellent air conditioning system, there's little point in attempting to sell them an upgrade. And trying to will likely damage their trust in you.
On the other hand, if a technician picks up on the opportunity for an upgrade that the customer could benefit from, this is a prime opportunity to upsell. The technician doesn't necessarily have to pitch a service—sometimes an idea or talking through potential options is enough. 
As a general rule, unless the technician can explain genuine benefits to the customer, it's not worth pursuing. 
Choosing your moment
Upselling requires tact. It comes back to maintaining relationships. Technicians must read the room.
At the end of a job when you've got a happy customer, this is a prime opportunity to say 'have you considered…'
If a customer is visibly stressed, if they've splashed a lot of money on an emergency fix, don't attempt to upsell. Similarly, if the customer takes poorly to a pitch, a technician shouldn't keep selling to them.
Following up with customers

A successful upsell isn't necessarily instantaneous. You can pitch ideas, but customers may need time to think. If they're considering the pitch, remember to follow up later—this is another opportunity to develop a great relationship through excellent customer service. 
You can do this yourself, add reminders in with the invoice, or get your answering service to do it. As well as picking up calls, virtual receptionists can make outbound calls to gently nurture leads. We keep in touch with customers and help those leads to qualify even after a job is completed.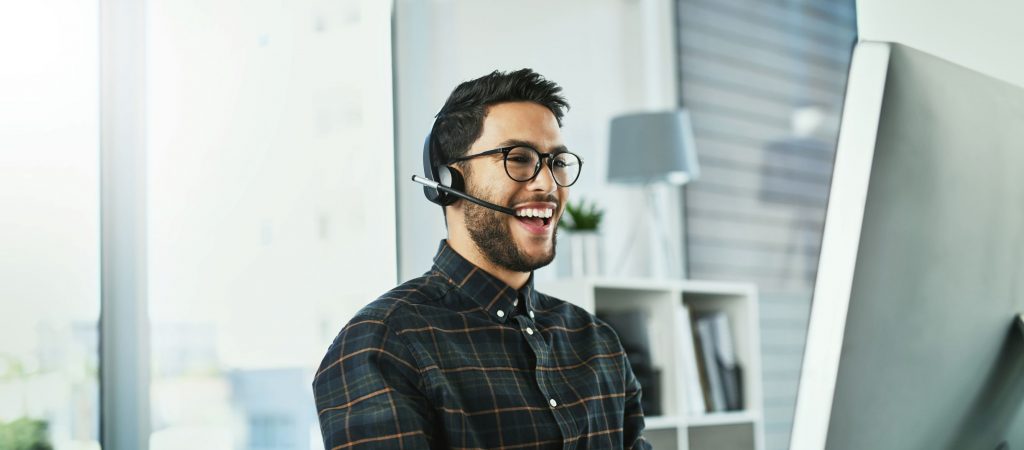 Streamlined communication to optimize upselling opportunities

A streamlined sales strategy combines digital efforts with stellar service. And that's why our HVAC answering service packages work.
The best way to successfully upsell isn't to attempt it with every customer, much like it's not worth trying to convert every single website visitor if they don't need HVAC services. Many of them won't require what you're attempting to sell.
To successfully upsell, you need to know your customers. You need to know if they've needed frequent repairs so you can pitch at the optimum moment to secure the sale. What you need is data and an excellent working relationship between the people making bookings and the people completing jobs.
With the AnswerForce app, this is all in one place. We report every HVAC service call so we can qualify leads later. Reports can be retained and referred to so technicians can upsell appropriately, and maintain knowledge of customer needs. 
The same goes for live chat. The questions asked online can be recorded and used later. And the AnswerForce app connects team members to streamline communication between virtual assistants, HVAC technicians, and managers, so they can exchange information when needed. AnswerForce can also integrate with your sales software, meaning all data is in one place.
By streamlining customer experience and creating a personalized profile for every caller or customer, you can effortlessly give your HVAC technicians the tools to upsell successfully.