This holiday season will be like no other we have experienced in our lifetime. The traditions that have been a part of my life will be different this year as the pandemic has affected every element of how we live. Like you, my family has been weighing the options for celebrations, with an eye toward smaller, intimate family gatherings and more online shopping this year.
But the sense of change extends further, into other areas of life and business.
Many of us have been working remotely from our homes and social distancing has made business more challenging. Virtual events, instead of in-person events, are becoming the new norm, with mixed results. Many business owners have had to downsize or hold off on hiring much-needed resources, affecting their ability to serve customers.
In both family and business, we are having to adapt to this new reality. With it comes a feeling of loss: a loss of human connection. But there are options available to your business that will enable you to provide a human connection and enhance customer experience during a holiday season impacted by the pandemic.
Choose human over digital business services 
Adding more opportunities for human connection will enhance your customers' experience and help build trust. A real person answering your phones and responding to chats is a pleasant surprise that can really help your business stand out from competitors using digital services such as voicemail, auto-attendants, and bots.
These may seem like convenient solutions for business interactions, but the reality is that they create unnecessary barriers between you and your customers.
Think about it: the main reason people pick up the phone to call your business or start a web chat on your site is that they want to connect with a real human.
Yes, customers often ask for information, but that's not the primary purpose of their call or chat. What callers really want to know is if they will like you and if they can trust you. Machines can't replicate that.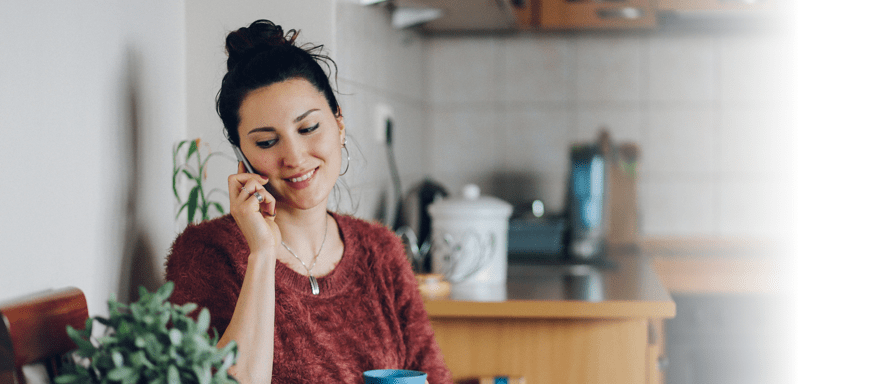 Increase your channels for human connection
With in-person meetings limited, you will want to add capabilities to allow customers to experience human connections with you and your business. Taking on more tasks yourself or asking your team to do more is only a short-term solution. Hiring staff is expensive and time-consuming, and in most cases hiring is very limited in scale.
While we all talk about 'multi-tasking' the truth is that we're not very good at it. Instead, I'd recommend adding resources that can help you add more channels for human interactions.
By working with a company like AnswerForce, you can add 24/7 on-demand live answering for every call, in addition to providing web chat with a human response. You can even use video calling for face-to-face interaction.
These strategies make it easier for your business to form a human connection, allowing you to enjoy some downtime for reflection, while building new traditions this holiday season. Plus, you'll get more peace of mind for you and your customers.