As a people-powered service, AnswerForce takes pride in being one of the industry's best answering service providers.
Whether you're part of a small business, a larger enterprise, or a franchise, we want your call answering experience to be great. We welcome feedback, which plays a key role in continuously improving service delivery.
Discover how the service excels, in feedback shared by customers and analysts below.
Clutch analysts rate AnswerForce a top voice service provider
AnswerForce features among the industry's best voice service providers, according to research by Clutch. In addition, AnswerForce is one of the 'Top Call Center Services' in the UK, Canada, and 19 regions of the US. When Clutch announced the list of the best business service providers, AnswerForce featured as one of the 'Top Answering Service Company' in the legal and medical fields.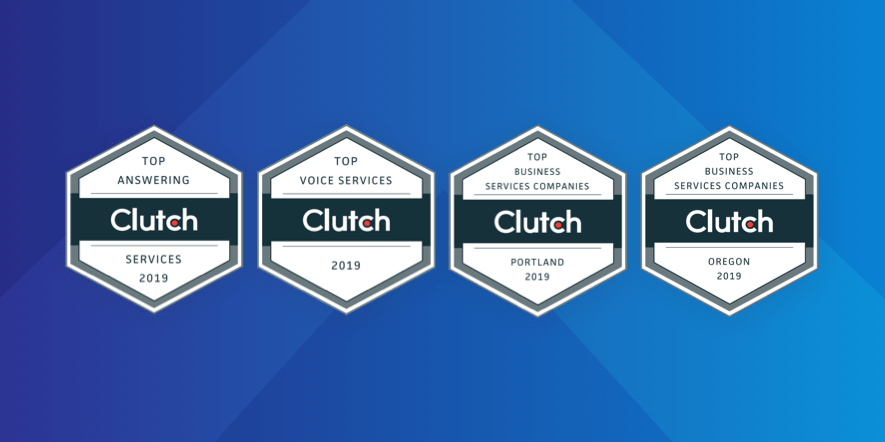 Customers provide detailed AnswerForce reviews on Clutch
Clutch provides useful analyst insights, as well as helpful customer feedback. You can hear from customers in the form of detailed AnswerForce reviews on Clutch. These are based on interviews or surveys, typically verified by Clutch.
On Clutch, customer insights tend to feature:
Project summary, including solutions
Business profile and reviewer details
Qualitative and quantitative feedback
Here's a great example of an AnswerForce review from House Doctors: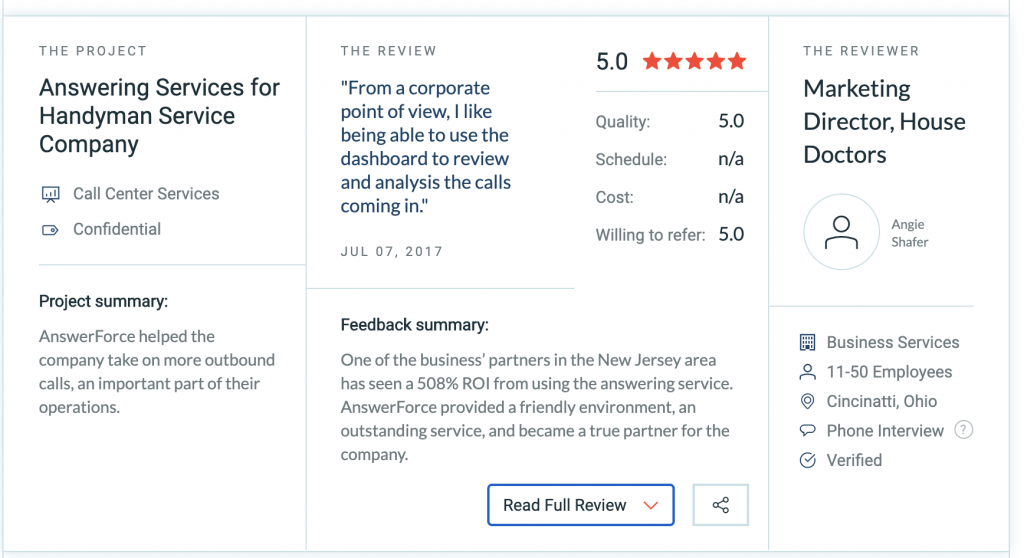 Customers share their AnswerForce experiences on Trustpilot
Every day, we support our clients' growth by providing warm customer engagement over the phone and via web chat. Feedback from these partnerships reflects in more than 210 reviews on Trustpilot.
Overall, AnswerForce enjoys a 5-star Trustpilot rating.
Jerry Stitzel, Customer Success Leader for AnswerForce, said: "Customers delight in receiving live phone support. Having a live answer rate of 99.9%, with the majority of calls answered in an average of two rings, is a huge credit to our live receptionists who provide round-the-clock service."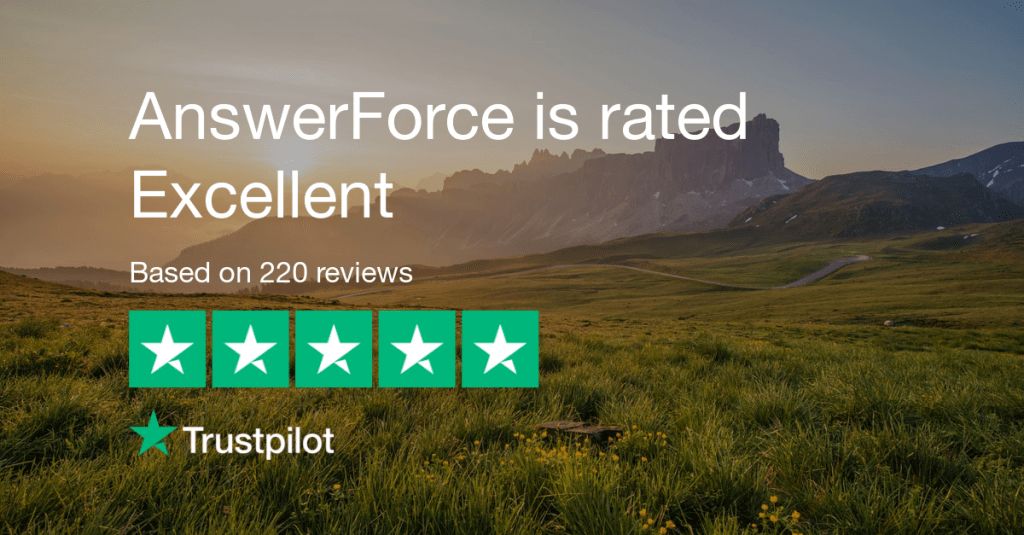 'Top Business Services' provider on GoodFirms
AnswerForce is ranked among the world's top five call center service providers, by GoodFirms. The GoodFirms platform helps decision-makers evaluate services and solutions for live call answering and other essential business functions.
AnswerForce is also recognized as a Top Business Process Outsourcing (BPO) company on the GoodFirms platform.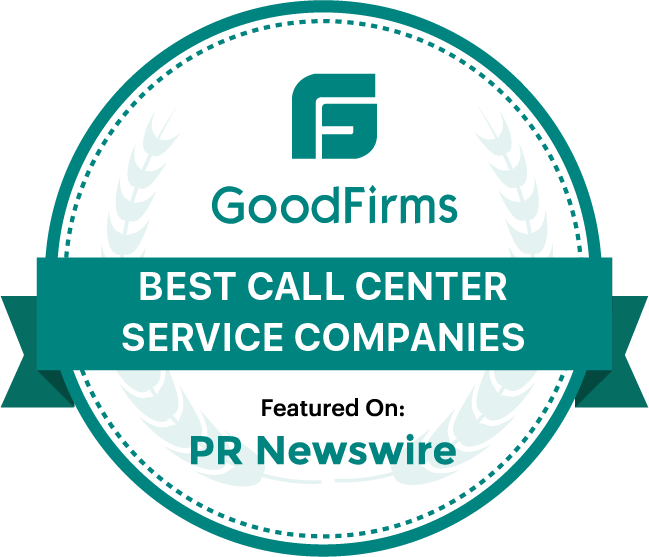 The more feedback, the better: share your experiences!
In the call answering industry, client feedback is gold. We need to know that your customers are having great experiences whenever they speak with a live virtual receptionist.
So, would you like to help a fellow business owner today? Simply provide an AnswerForce review on one or more of your preferred platforms. This will help other business leaders decide on the best call answering solution for their requirements.
Here's where you can leave an AnswerForce review:
As always, thank you so much for being a partner. We are privileged to support your business growth.