In the plumbing industry, being organized matters. During the day a call could be to quote for a big job, and at night it could be a burst pipe. The key to growing your plumbing business is making sure everyone is productive.
To make the most of your time, here are 3 ways to get your plumbing business more productive:
Prioritize your work
Your plumbers likely already have a job sheet to make sure they stay on track, so do the same for your business. Knowing what tasks you need to complete makes prioritizing your work easier.
Use a notepad – whether it's paper or an app on your phone, this is the easiest way to write down the tasks you need to do, and then mark which are most important.
Get an organization app – business owners in lots of industries use apps like Trello to create lists and organize by task type or deadline. You can use these apps to set reminders for key deadlines or build out a calendar of tasks.
Use your workflow software – as well as scheduling jobs for your team, most workflow apps like HouseCall Pro and ServiceTitan have options to help you track your tasks as well.
When you know the tasks you need to complete when it's easier to prioritize your work.
Improve team communication
Using a 24/7 answering service allows your customers to reach you in case they need to cancel an appointment. We can then also notify your plumbers that an appointment has been changed or moved while they're out in the field.
This saves your plumbers from turning up to a customer that no longer needs their services. It also allows you to easily reschedule jobs and enables you to ensure that your plumbers are always up to date.
Cutting down these types of disruptions is crucial when it comes to effective time management. It can also improve productivity by streamlining your plumbers' working day and reducing the number of distractions that they face.
Your plumbers likely have an extensive task list, so making sure changes are clearly communicated is crucial. It also avoids bad customer experiences, like your team turning up unaware of updated information or cancelations.
AnswerForce customers also get access to team communication in the AnswerForce app. This lets you keep everyone up to date with the latest information through one-to-one and group chats.
Great time management helps morale and leads to happy customers. Time is also money, so being productive really does pay.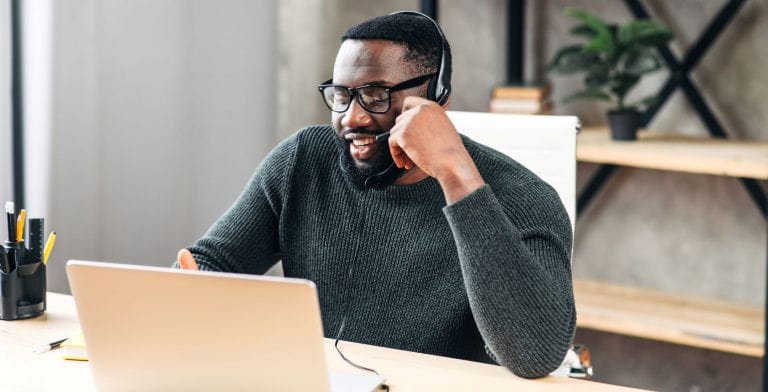 Use an answering service
As a business owner, you have a long list of tasks including managing admin, sales, marketing, and your employees. Making customer appointments, handling scheduling for your plumbers, and coordinating updated appointment information with your team can take up valuable time that you probably don't have.
An outside solution like AnswerForce's plumbing answering service can streamline your plumbing dispatch strategy and avoid wasting time trying to communicate with your team.
Our team is trained in the plumbing industry and available 24/7 to answer customer questions and schedule emergency jobs in your system. More than 90% of calls are answered in four rings or fewer, and our virtual receptionists work in shifts, so you won't have to worry about downtime or customers being unable to reach you. This can be key in the case of a customer looking for an emergency plumber as they don't have time to sit around waiting for their call to be answered.