What does this integration do?
For every call or message taken by AnswerForce, we can then create a customer or job on your Housecall Pro account.
Installing the integration
Step 1
From the AnswerForce app, click Settings in the sidebar. Then, select Advanced Settings. Choose the Integrations tab. When you see this screen, click HouseCall Pro.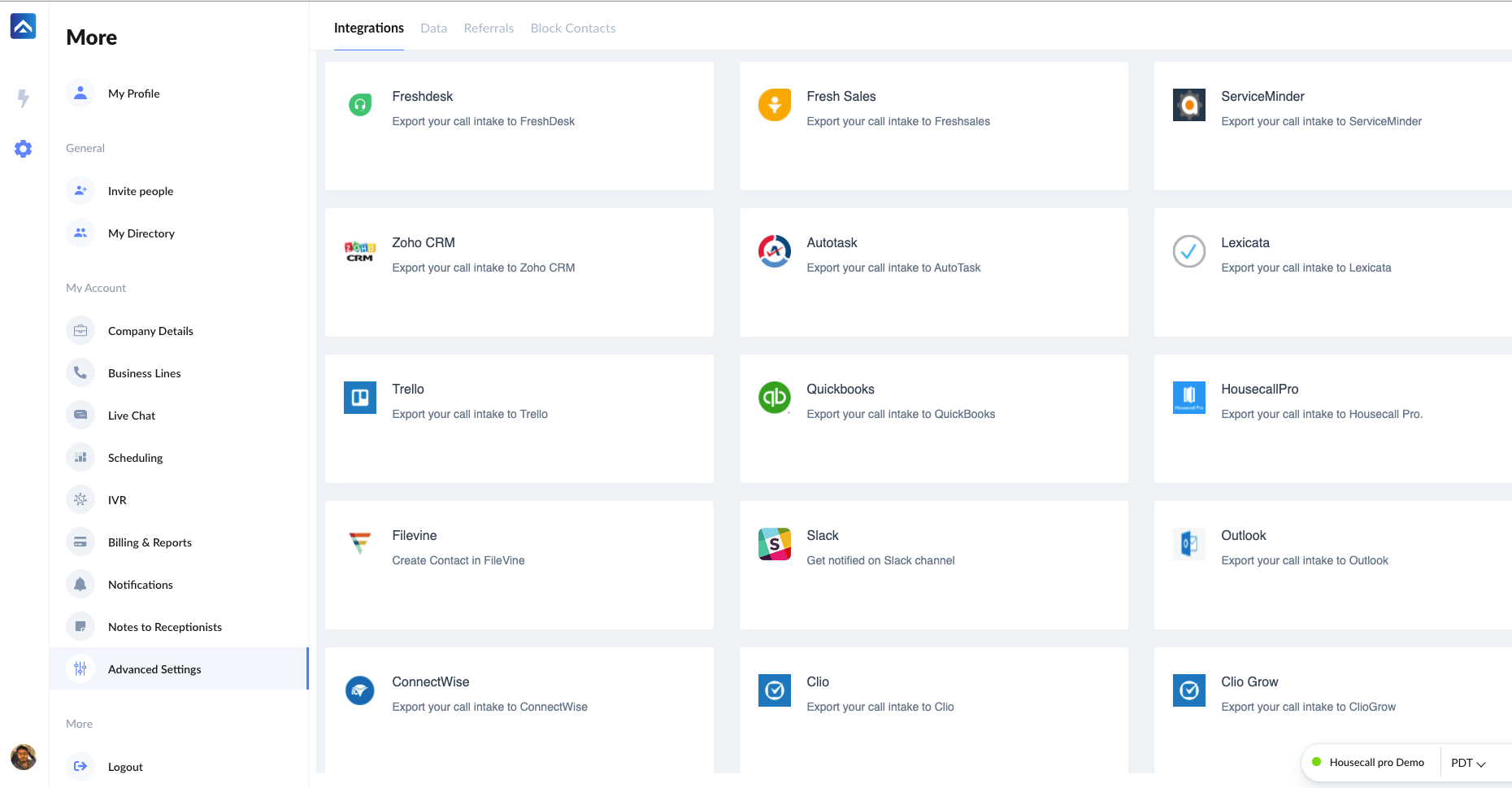 Step 2 
Click Activate.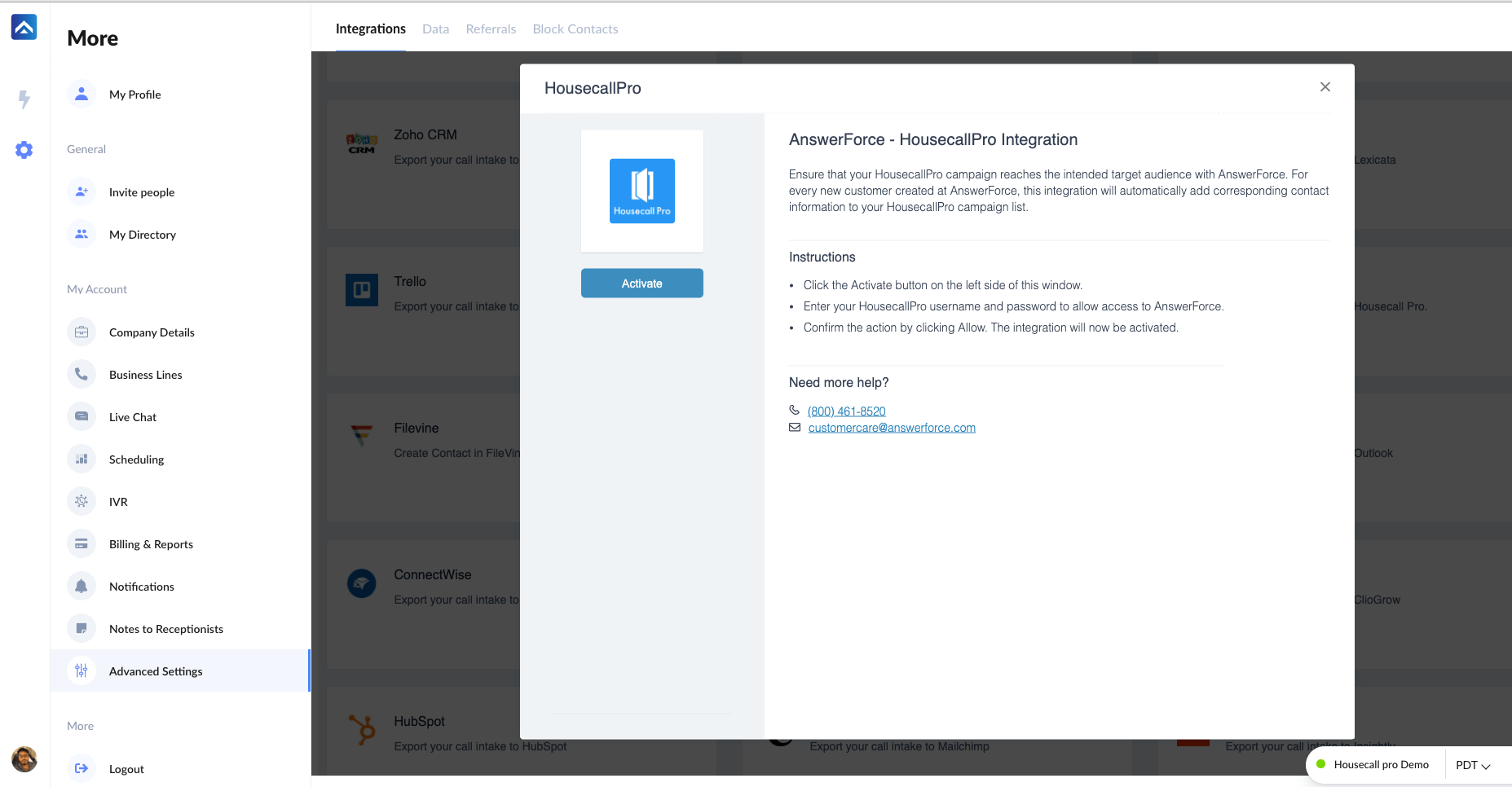 Step 3
Select Trigger from the left panel. You will land on this page. Select Call Intake and click Continue.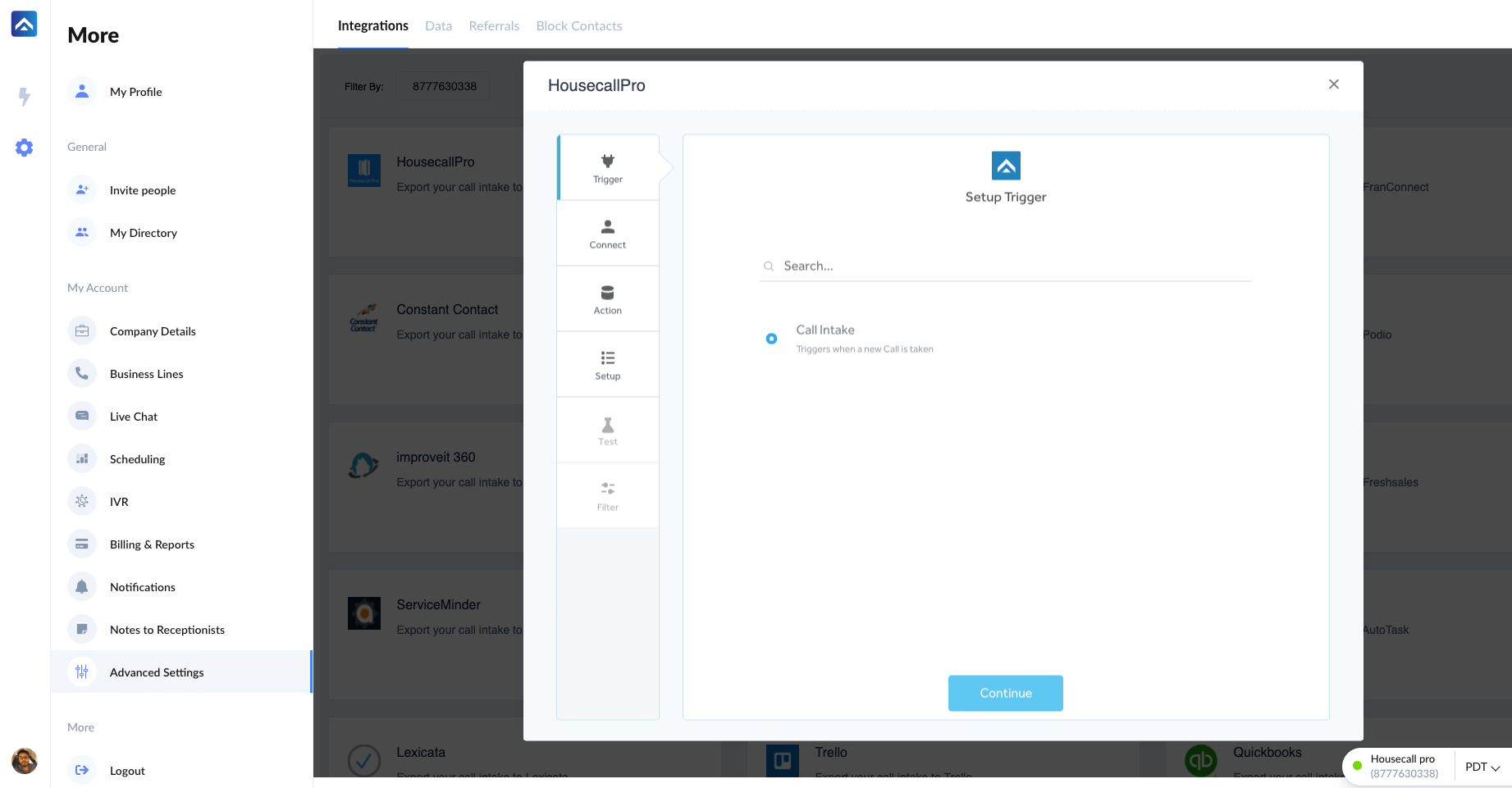 Step 4
Click +Connect to connect your Housecall Pro account.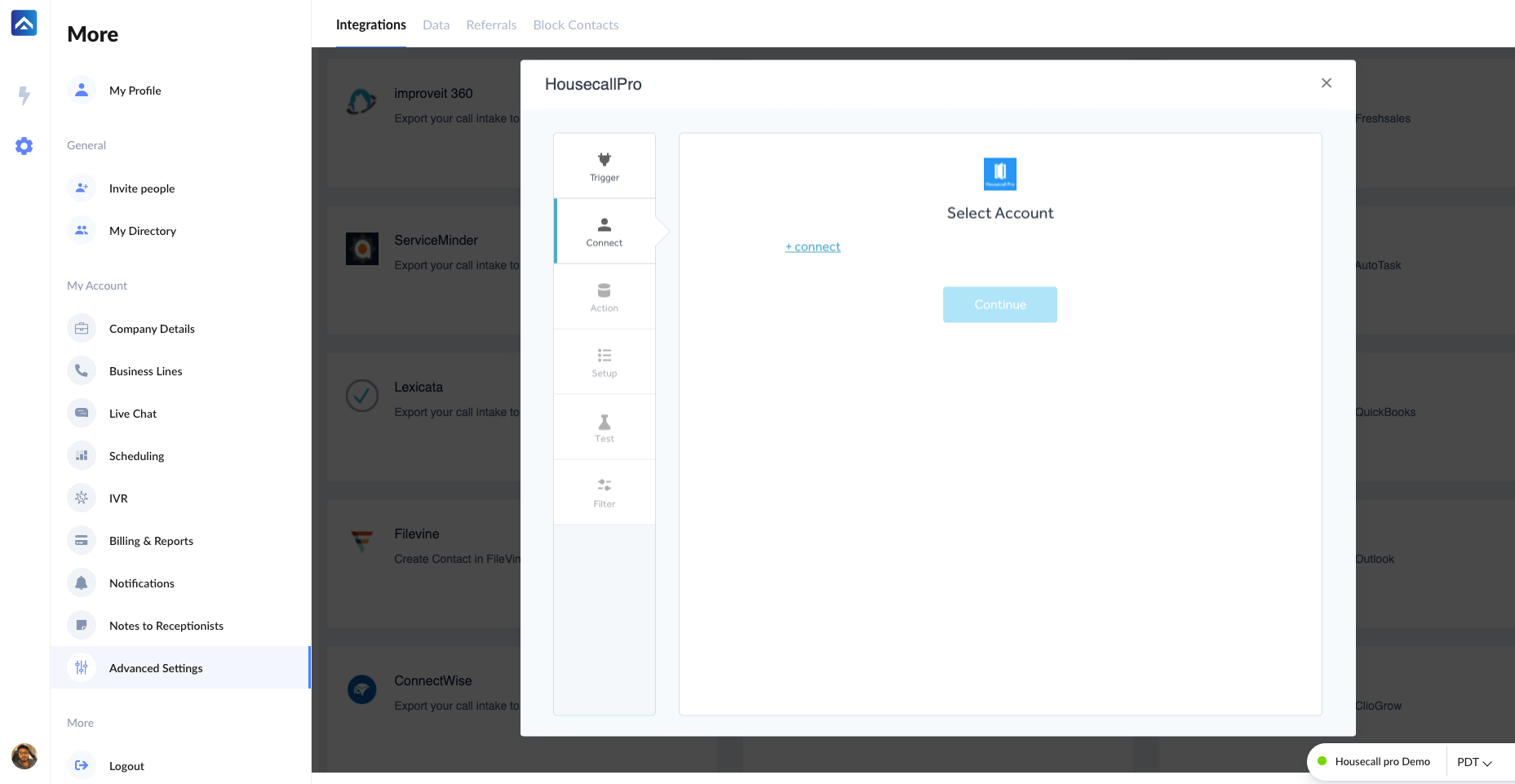 Step 5
This will redirect you to your Housecall Pro account. Sign in using valid credentials.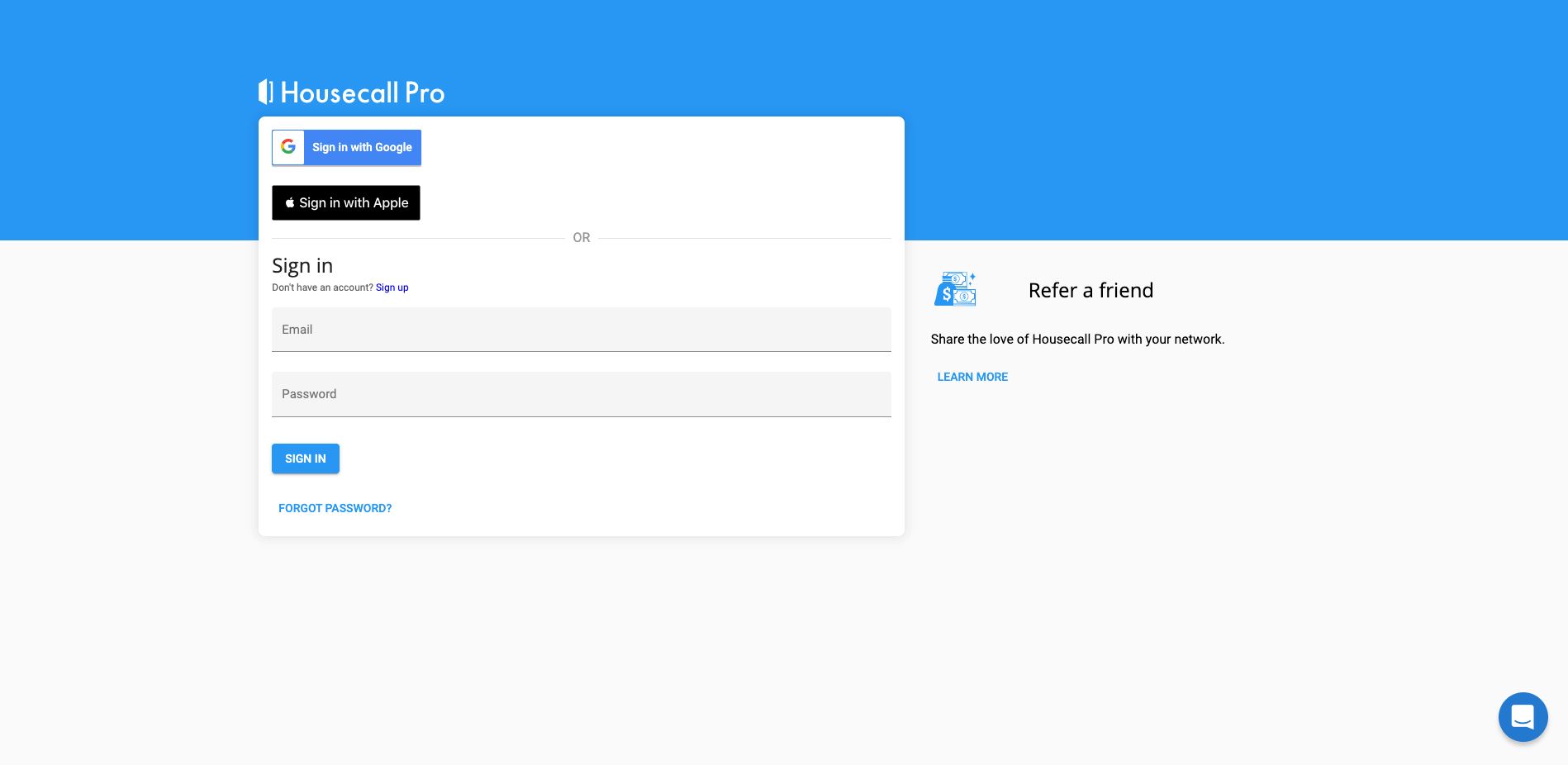 Step 6
Once done, set up the action step. Click on Customer or Job as required, and then click Continue.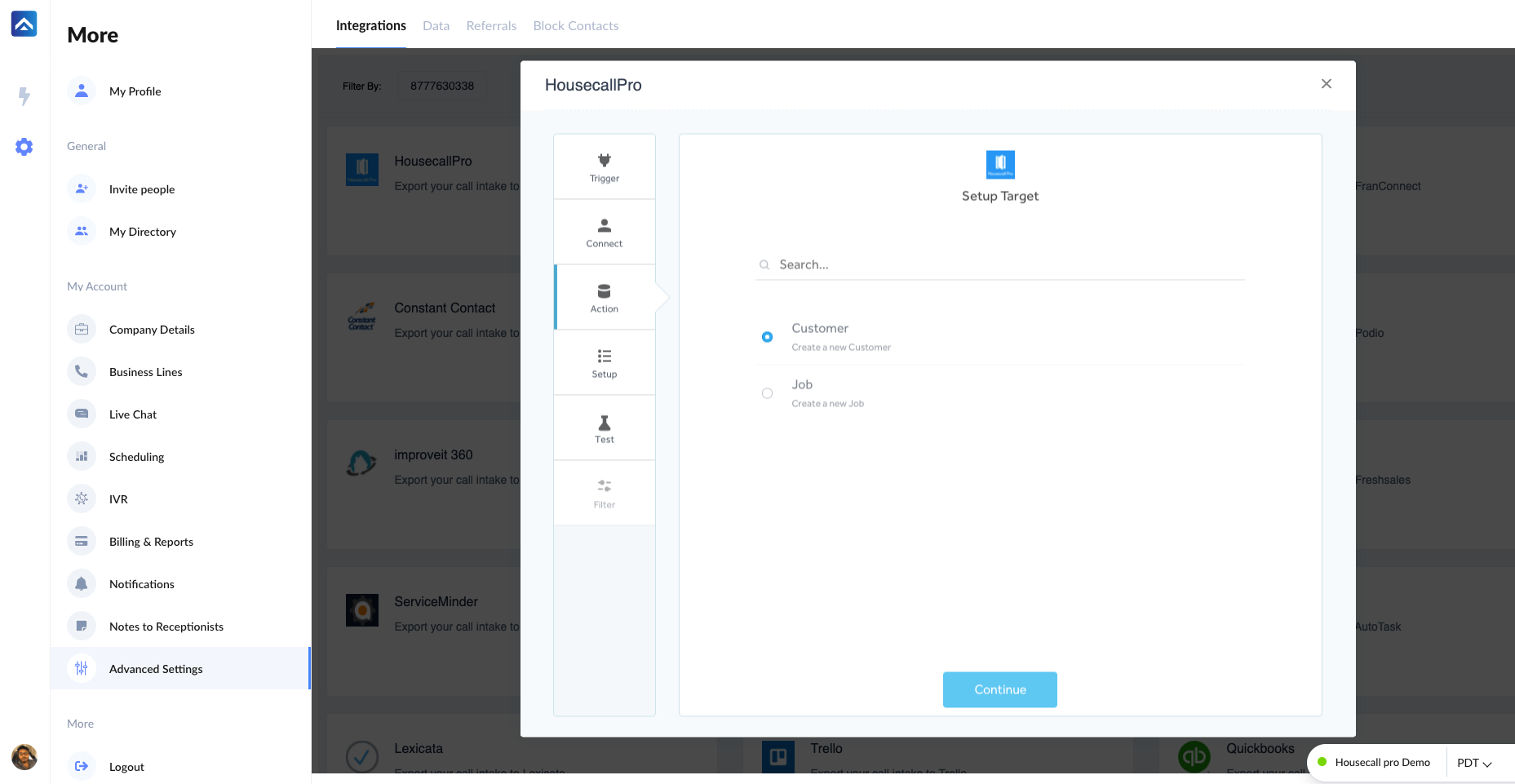 Step 7
Map the fields with the appropriate data sets from the AnswerForce app. Then, click Continue.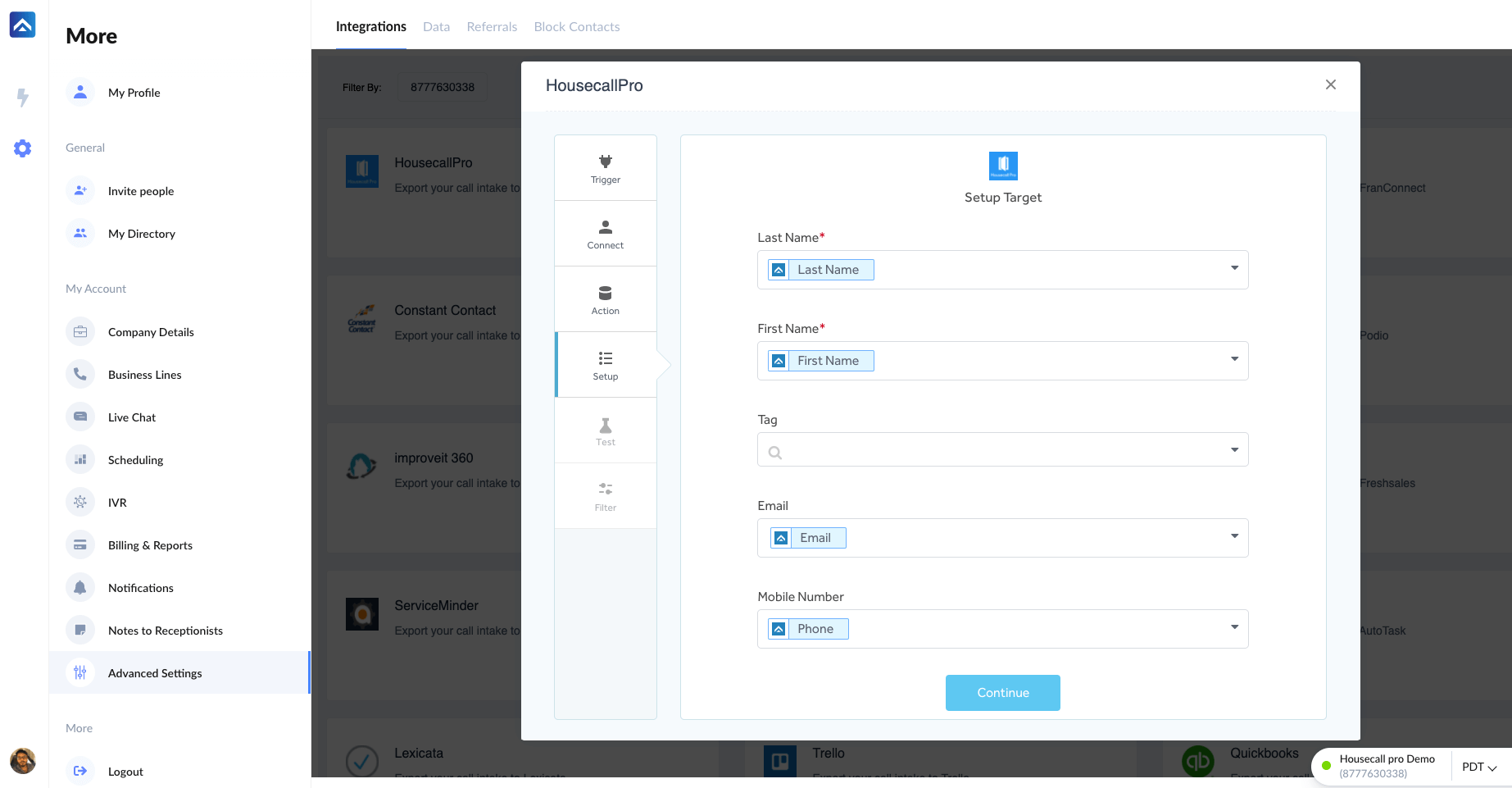 Step 8
This is the testing stage to make sure that every component is mapped correctly. Click Test.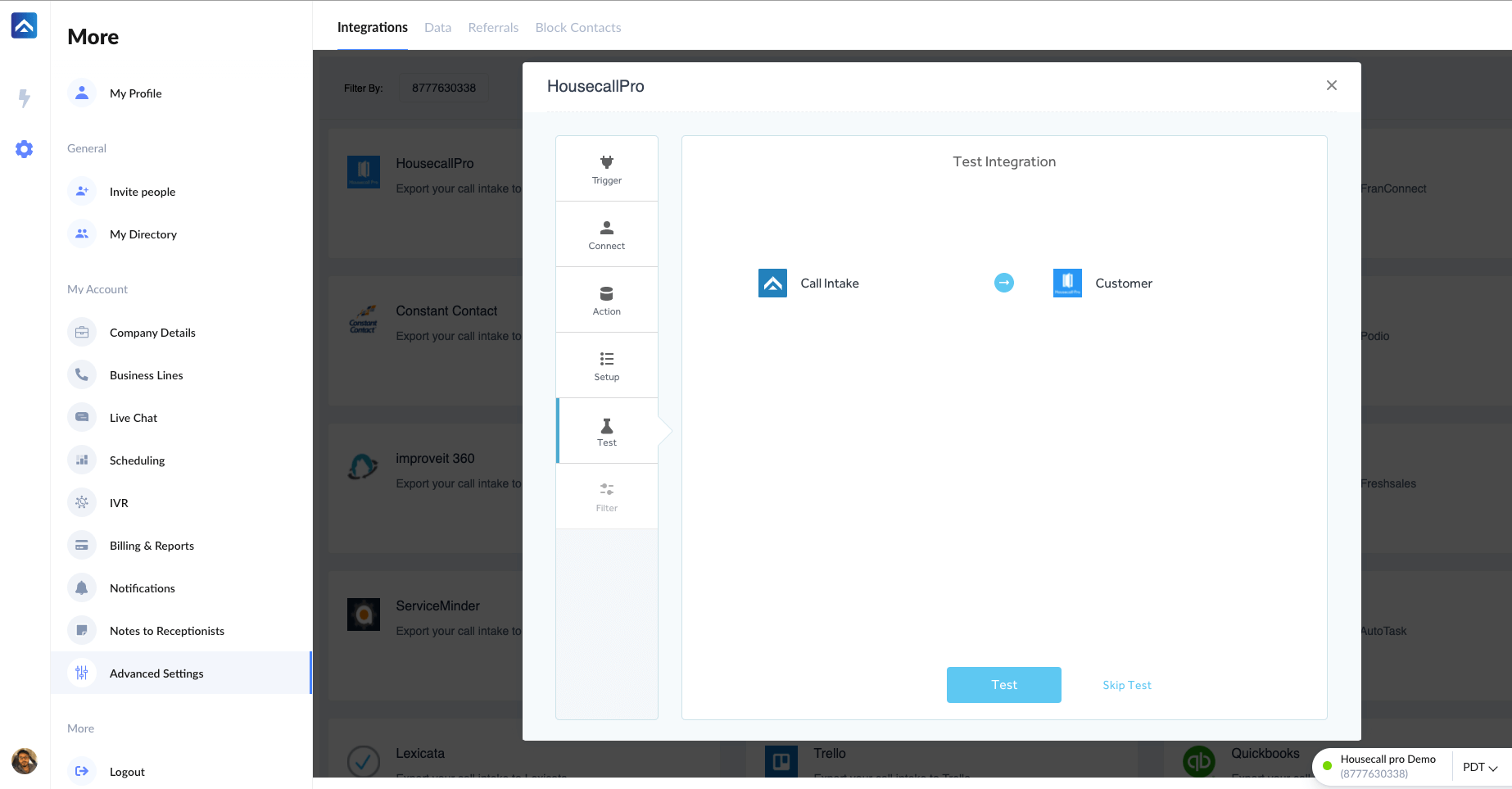 Step 9
When the test is successful, you will get this message. If you would like to add any additional conditions, click Add Conditions, or you can click Finish to complete the integration.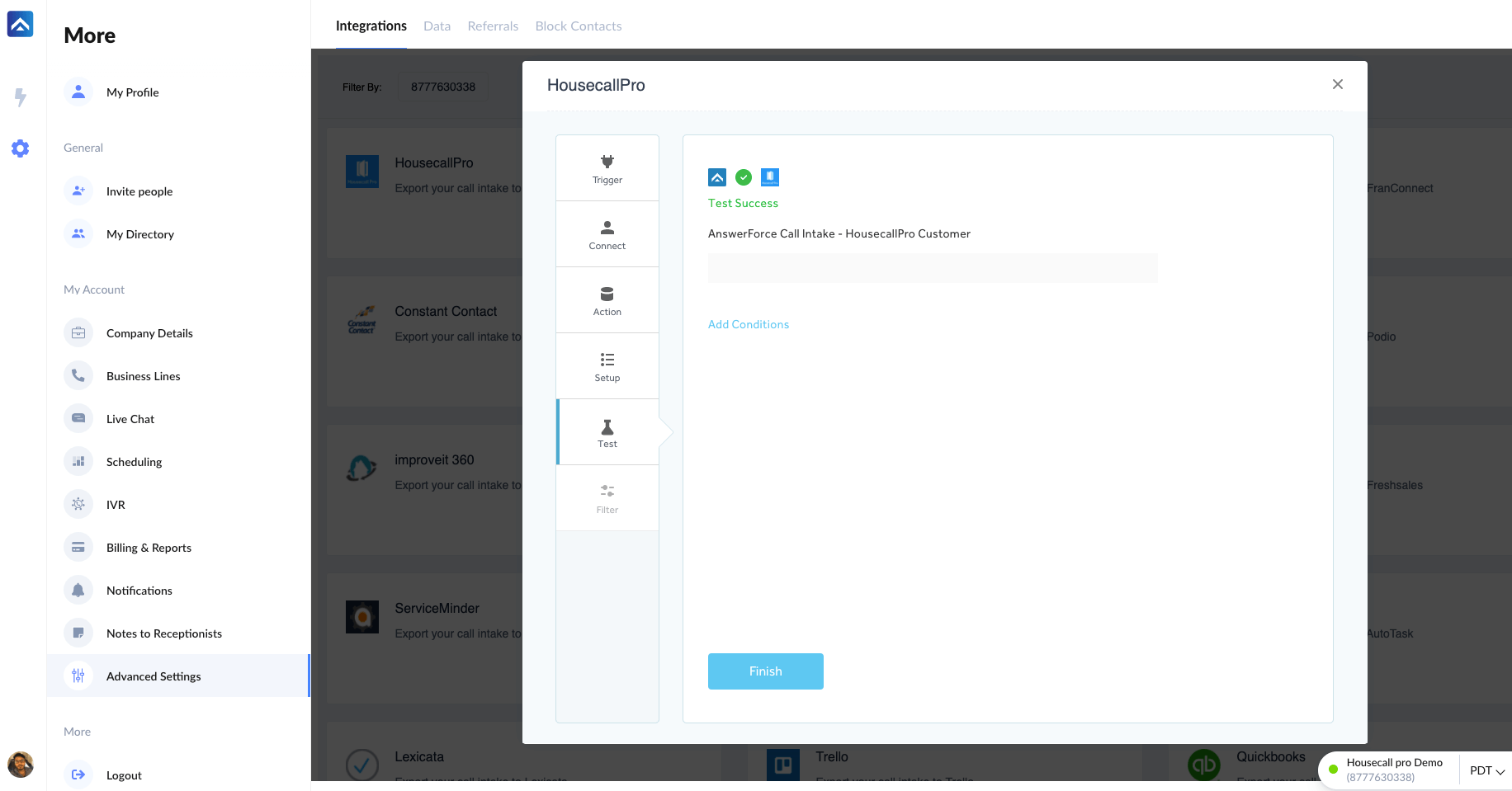 Step 10
By clicking Add Conditions you will be taken to the page below. You can also add an optional filter. Then, click Save.