Streamline your email marketing process with the AnswerForce and Constant Contact integration. 
As AnswerForce receptionists answer your inbound calls, they take note of important case details, such as the caller's contact information and the nature of their inquiry. By integrating with Constant Contact, this new lead contact information will automatically sync with the email platform. 
This way, you can focus on the email content rather than the administrative process.
How does AnswerForce integrate with Slack?
Step 1
Log into the AnswerForce app. Select 'Manage Account'. Then click 'Advanced Settings'. Select 'Constant Contact' from the integration options.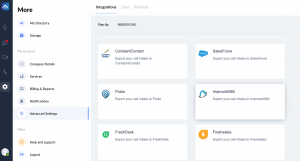 Step 2
This screen will appear. Click the 'Integrate' button on the left.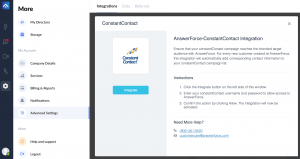 Step 3
Next, you'll see a trigger selection step. Select the most suitable option, and click 'Continue'.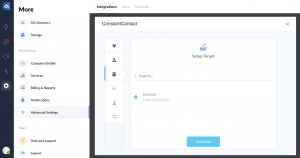 Step 4
Click on '+connect' to connect your Constant Contact account. A pop-up will appear. Enter your Constant Contact username and password. Then click 'Grant Access' for AnswerForce.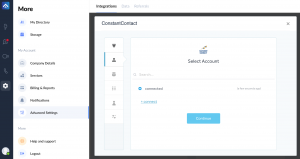 Step 5
Set up an action.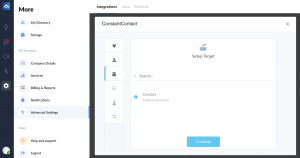 Step 6
Select the target list in Constant Contact where contacts will be exported. Map the AnswerForce fields to the corresponding Constant Contact attributes and click 'Continue'.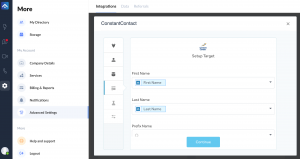 Step 7
Click on the 'Test' button to test the integration.
Step 8
When the test is successful, you'll see the screen below. To complete the process, click on the 'Finish' button.