Collaborate with your team more efficiently through the AnswerForce and Slack integration. Once you integrate your Slack account, your AnswerForce receptionist will forward important customer information to your account. 
For example, you can choose to receive notifications about active calls, call reports, and inquiry details. This way, your information is centralized on Slack — enabling your employees to respond to customers with improved speed and efficiency.
How does AnswerForce integrate with Slack?
Step 1
Log into the AnswerForce app. Select 'Manage Account'. Then click 'Advanced Settings'. Select 'Slack' from the integration options.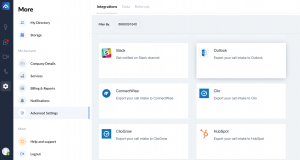 Step 2
Click the blue 'Integrate' button.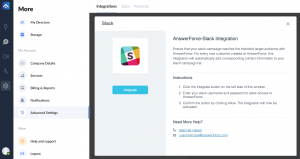 Step 3
Next, you'll see a trigger selection. Set your preference, then click 'Continue'.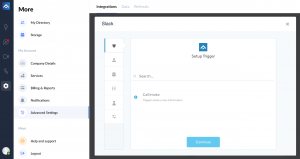 Step 4
Click on '+connect' to connect your Slack account. A pop-up will appear. Enter your Slack username and password. Then click 'Grant Access' for AnswerForce.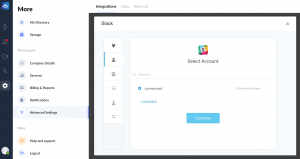 Step 5
Set up an action.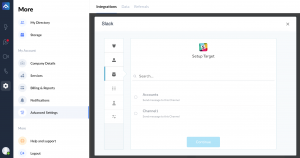 Step 6
Select a Slack channel where contacts and messages will be exported. Map the AnswerForce fields to the corresponding Slack attributes and click 'Continue'.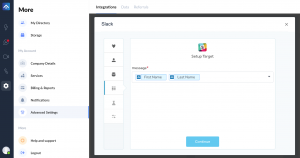 Step 7
Click on the 'Test' button to test the integration.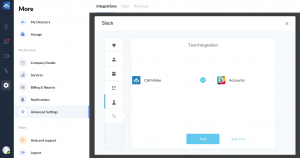 Step 8
When the test is successful, you'll see the screen below. To complete the process, click 'Finish'.