Most small and medium sized businesses have a constant issue with being able to answer the phone. You're busy doing the job, but don't want to miss a new lead. This worry has only grown during the pandemic with such a backlog of work, which is why many are turning to a live answering service. 
A 411 Locals study found the small and medium sized businesses miss more than 60% of their calls on average, so it's easy to see how an answering service can help. But where do you start when you're looking at using a virtual receptionist to support your business? Here are answers to some of the most commonly asked questions.
What is a live answering service?
A live call answering service means that your customers get to talk to a real person every time they call. You can divert your phone to your service provider and an agent will answer each time.
Live answering services can help small businesses grow rapidly. No more calls go unanswered, and you get an update on what each call was about. This improves your business brand and customer experience while making sure you never miss a lead.
So, how do live answering services work?
Live answering services are provided by companies with Anywhere-working offices in home environments. They are outsourced by businesses to offer various services such as telephone answering, appointment scheduling, lead qualifying and capturing.
Why should you consider live answering services?
Time is money
Handling customer calls can take up precious time that could be put to better use. You can get on with the job – and getting paid for the work – without worrying about the phone or live chat. By using live answering services, the service will take the responsibility of answering customer calls and let you do your job.
Improve customer experience
When using a live answering service, the virtual receptionists ensure that the calls are handled immediately in a professional and caring manner every time a customer calls. Virtual receptionists have undergone training to deliver top-notch customer service and will follow a pre-approved script for every call to ensure efficiency and consistency.
Out of hours calls
Everyone needs balance in their life, and no one can truly be on call all the time. Live answering services can assist businesses with 24/7 support, 365 days a year. This means that when you close your business for the day, weekend, or holidays, your incoming customer calls are managed for you. When using live answering services after business hours, you can relax knowing that your customer calls are being managed by customer service experts and you can catch up on messages whenever it's convenient for you.
Handle appointment schedules
Booking appointments can be a complicated and tiresome process for any organization, especially if many employees use multiple systems to take appointments. By handing over the task to live answering services, the appointment setting task is handled in one system. It will update the respective customers on their specific calendars and deliver reminders to make it easy to take care of no-shows and last-minute cancellations.
Make things more professional
Having a service that will always answer your customer calls gives your business a professional look. When customers call, the person answering will be a real person who is there to help. This builds trust and shows that your company is there to help, both of which are important for consumers – especially if they are less familiar with your industry.
You're looking to grow
There's a huge potential for a lot of small and medium sized businesses to grow as we come out of the pandemic. Having support that can scale as your business does is hugely important. With a live answering service, you and your team can focus on getting the work done, while the service can take your calls, qualify your leads and help you find the best opportunities for growth.
It's cost effective
It's expensive to have employees, and they're not always available. Having an answering service can be really cost effective – you get a 24/7 service, but only when you need it. You're not paying for office costs all day and night, and don't have to worry about holiday cover.  
Who uses live answering services?
Live answering service can be used by any business that wants to be professional by providing 24/7 response to customers. Whether you work on your own or have a small team, live answering helps across different industries from small businesses and contractors to large organizations, like franchises. Here are a few sectors in the service industry that have been shown to have considerable growth when using live answering services: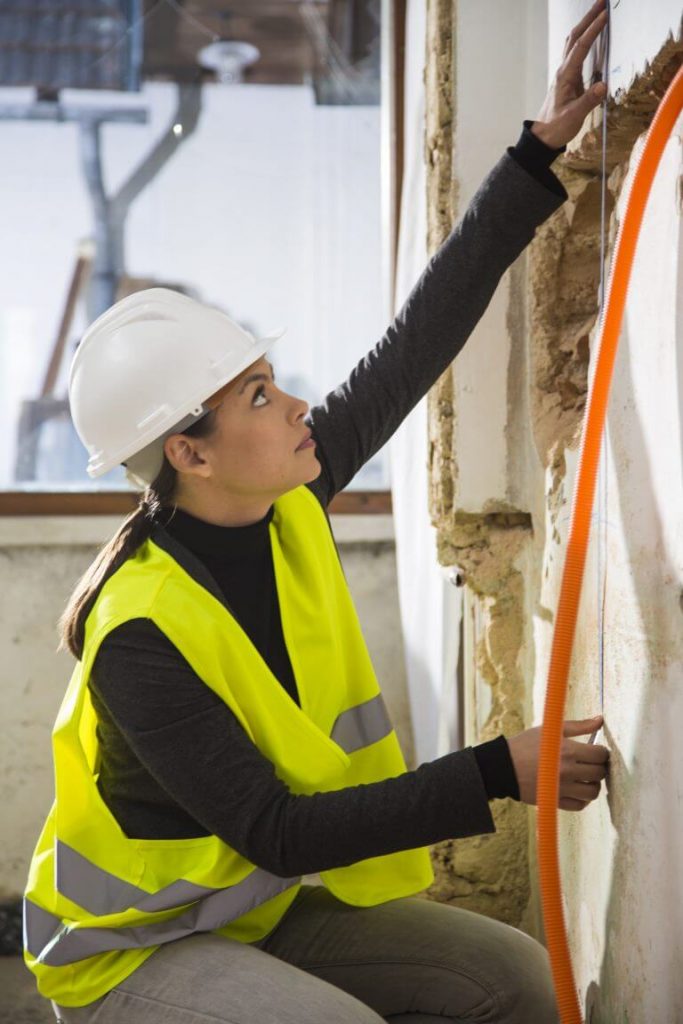 What are the benefits of using a live answering service?
Boosts the productivity of staff
The use of cell phones is practical to keep you in contact with your clients and assist you in delivering good services. However, when there are too many phone calls, they interrupt workers' day. This can waste time handling calls and leaving less time for actually doing their job. 
By using a live answering service, you eliminate the need to have employees handling calls while performing other duties. It helps you keep your employees active by focusing and the tasks at hand.
Help control labor costs
The cost of labor is the most significant expense for many small businesses. When starting a business, you expect the labor costs to be high, and you will try to do everything necessary to reduce labor costs. This is true especially for new businesses that do not have a budget to handle a sizeable staff. 
When using live answering services for small businesses, you have the freedom to do away with the extra costs of hiring receptionists or customer care admins. This approach is an effective way to improve customer service by channeling the additional funds into other parts of the business and also saves you the stress of hiring the wrong person for the job.
Require less training of new staff
When hiring new employees for a job, you need to consider things like their working times, whether full-time or part-time, wages, level of expertise, and benefits to be catered for. This process is often a headache for many businesses. When you finally manage to hire one, you will have to put in more hours training and monitoring them to ensure they deliver to perfection.
When you choose to use live answering services for small businesses, you will have less to worry about regarding employee training and time to time monitoring to ensure that they are doing a good job.
Improve your return on investments
The main target for most small businesses is maximizing the return on investments. When a company spends so much money on marketing and promoting its products and services, most funds go wasted. When you are not available when sales calls are made after promotions have reached people, the ROI of the business will be dramatic.
When you partner with a live answering service for small businesses, you are sure that you will not miss any opportunities to sell when your employees are not around. The answering services can easily lead your customers to your business when you open.
Boosts your profitability even as you sleep
Every business wishes that it could be able to operate for 24 hours throughout the year. Unfortunately, not many businesses can manage this.
Using the live answering services, you get a cost-efficient way to increase your business hours and increase productivity when your staff is off duty. You will have someone to answer your calls on time.
Increase consistency and reliability of the business
It is essential for a company that its customers know they can count on you. This is especially true when they have questions regarding your products or services. The biggest concern is ensuring that your employees can follow your quality delivery procedures anytime they deal with customer calls.
The live answering service will guarantee that your employees will follow protocols when customers reach out to you and deliver high-quality customer service. If you change your procedures, the live answering service for small businesses is flexible enough to adjust its operations to fit your requirements while assuring reliability and consistency.
Improve on value-added activities
Customers will not come to your business only for services, but they will also seek value-added services. The value-added services will determine what differentiates you from the competition, and this cannot happen when your staff is busy handling calls. 
When you choose a live answering service for small businesses, you can get filtered calls that prioritize essential needs and give employees enough time to deliver the extra services that are important to customers.
Handle unexpected events
When running a business, you never know what is going to happen the next minute. But unexpected incidents can occur. With inadequate preparation, the event could run you down.
With the help of a live answering service, you can efficiently deal with emergencies such as increased calls from customers. The system can help you serve your customers fast and effectively. 
Manage your scheduled appointments
Handling appointments is a challenge to most small businesses. This is even worse when you do not have the appropriate staff and technology to do the task. With such drawbacks, you will have missed appointments, which is bad for business because it creates a wrong impression. 
Handing over to a live answering service to set and manage appointments can help you overcome this challenge by simplifying the task. This will ensure all appointments are well taken care of.
What to look for in a live answering partner
Response rate
Before choosing a live answering partner for your business, you need to consider how quickly they respond to calls and inquiries. The response rates will tell how efficiently the live answering service will handle customer calls. If you see that the service has you waiting for many days to respond, then that is not the right one for you.
Service flexibility
Using a live answering service for a small business, you are getting yourself a virtual receptionist required to handle many tasks. You, therefore, need to ensure that your live answering service can address different customer and business needs, whether it is calls, emails, or even scheduling appointments.
Expertise
Most businesses have special needs, and that is why they need a well-trained live customer service partner. You have to ensure that the live answering service agents are serving you are well conversant with the industry you are working in and how well they can deal with customers who raise various issues.
Business security
Security at any level is significant, and in one way, it will give your callers confidence when giving personal details to a live answering service. The live answering partner must have essential tools to handle sensitive data, thus protecting the customer's data.
Price
When it comes to business, expenditure is always essential to consider. But this will not easily apply when selecting the best live answering service for smaller businesses. Going for the cheapest option will always get you what you pay for. It is therefore crucial that you get a balance between price and quality. Get a well-priced partner who will be reliable.
Location of the company
In as much as live answering services are virtual and do not pay attention to where a company is based, there is one thing that matters: the accent. It is easy to think that callers would quickly not pay attention to accents. But this could be right or wrong because there are times that customers may find an agent's accent hard to comprehend because of different pronunciations and word meanings, thus leading to confusion.
Exploring live answering for your business
Live answering services are highly beneficial to business owners who have to deal with a large volume of customer calls and have fewer in-house resources to use. Therefore, it is vital for a growing business to invest in a live answering service that can cater to their needs.
By using live answering services, every call will be answered quickly, screened, and either transferred to the correct person or a detailed message will be taken. It dramatically improves your customer experience because customers are assured that their calls will always be answered and well as increasing your productivity by freeing up time spent answering calls.