 ABC: Get More Leads with 24/7 Live Answering
.
AnswerForce is a recognized partner of Associated Builders and Contractors.
See Prices
Round-the-clock Support for ABC Firms
Juggling commercial and industrial building contracts leaves little time for manning your firm's phone line. When you're on-site or working on a client's brief, you could be missing inbound calls and losing out on job opportunities.
By partnering with a 24/7 live answering service, you can ensure that you never miss another chance for new business again. AnswerForce agents pick up 95% of inbound calls within the first four rings, always with a real, reassuring voice.
Virtual receptionists can also arrange follow-up calls, book appointments, and answer web chat queries from your customers.
Get more leads with appointment booking.
Collaborate via the AnswerForce app.
Connect with leads over video calls.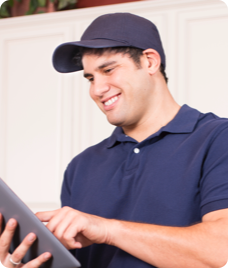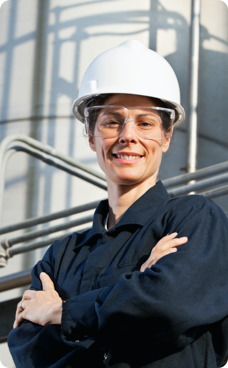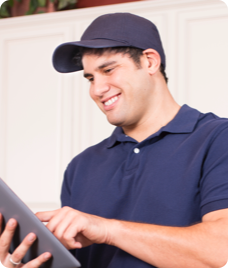 Be a Force to be reckoned with
.
Your communication strategy across channels.
business communication stack
Features Designed for Your Success
.
24/7 Answering Services

Experience the power of live 24/7 call handling. With our virtual receptionists you can be sure that your calls will be answered the way you prefer, whenever your customers call. Never miss another call.

Personalized Scripting

A team of account managers will work with you to craft a call script that is completely customized for your business. We'll ensure that all bases get covered so we can help your callers no matter what they call in for.

Active Call Patching

Your callers want to be connected to the right department as soon as possible. Our virtual receptionists will screen your incoming calls and transfer them live to the right team or person based on your preferences.

LiveChat Support

Everybody loves instant answers. Add our Live Chat widget to your website and always be online for your customers. We'll even handle incoming chats if you're not available.

Instant Message Relay

Stay on top of priorities when it comes to incoming call messages. We'll send your messages instantly through the AnswerForce App, SMS text, or email. The choice is yours.

Integrations for your Business

We ensure a seamless connection between Jive and Autotask to provide you with effective call routing and call answering. The result? Accurate, efficient and prompt ticket creation.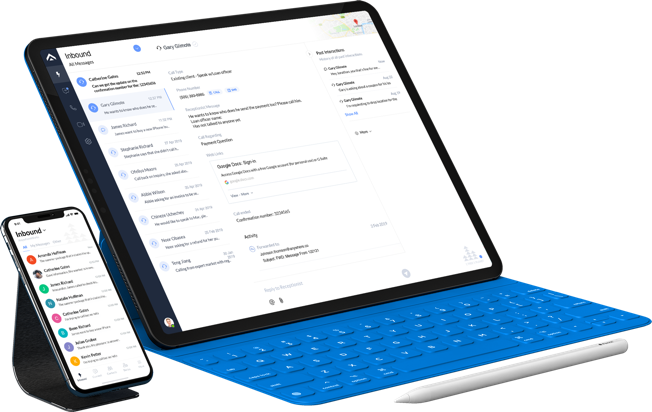 Work across all your devices
Stay synced no matter where you're working.
Integrations to optimize your workflow
.
AnswerForce integrates with your favorite apps and software so you can focus on what you do best—running your business. The list below shows just a few options. Integrations are added regularly and can be enabled based on your requirements. Learn more.
Frequently asked questions
.
How will I know what customers are calling about?
At the end of every call, a virtual receptionist will write a brief summary call to highlight what it was about. You can directly view these summaries from your desktop or the AnswerForce app.
How will the virtual receptionists know what to say?
You will receive instant notifications and important information on your AnswerForce app. You can also choose to receive them via email or SMS.
How will I be notified about important messages?
Use the AnswerForce app to receive call summaries. You can also receive them via email or SMS.
Do you qualify leads?
Yes, our professional receptionists capture, qualify and nurture your online leads.
Do you offer bilingual call answering?
Yes. All packages come with bilingual call answering, supporting English and Spanish.